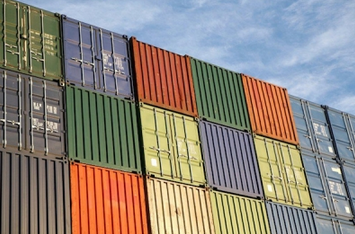 A new regulation requiring the verified gross mass (VGM) of all seaborne containers to be submitted before they can be loaded aboard ship comes into force today.
IMO points out that the the amendments to SOLAS regulation VI/2 will assist in ensuring that the 170m containers carried on ships each year are optimally stowed, thereby helping to prevent container stacks collapsing and containers being lost overboard, and the associated injury and loss of life.
Overweight containers have been seen as the cause of a number of casualties including the MSC Napoli.
Two methods can be used to assess the VGM of packed containers, either weighing the packed container using calibrated and certified equipment ['Method 1'] or weighing all constituent parts in the load, including pallets, dunnage and other securing materials, and adding all these together ['Method 2']
IMO adds that it is the shipper's responsibility to ensure that the VGM of each packed container is stated in the shipping document, a signed copy of which must then be submitted to the ship's master or his representative, and to the terminal representative, in good time for the ship stowage plan to be drawn up. "If not, the container shall not be loaded onto the ship," it states.
Cargo insurance specialist TT Club has said that "clarity" is above all what is required in tacking the new requirements. It notes that a number of container terminals around the world have now announced arrangements to assist shippers with Method 1, while for Method 2 shipping lines are posting the tare weights of their containers online to assist with the calculation.
Furthermore BIC (the Bureau International des Containers et du Transport Intermodal ) last month launched a 'Technical Characteristics Database'to provide shippers with further information.