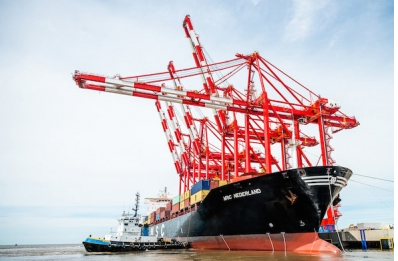 Port operators in the North of England are coming together to push for improved freight and transport links across the north of the country.
PD Ports, Port of Tyne, Peel Ports and ABP Ports have brokered a pact to pursue a Northern Ports Strategy with improvements in the east – west rail corridor an ultimate priority.
"These are going to be changing economic times for the whole of the UK therefore it's important that the north and northern ports are seen as a progressive body to drive through that change," said Geoff Lippitt, PD Ports' development director.
A new report by independent think-tank IPPR North entitled "Gateways to the Northern Powerhouse: Towards a Northern ports strategy" made 15 recommendations including establishing a Northern Ports, Freight and Logistics Association to drive strategic co-operation within the sector and to create a Northern Maritime Knowledge Hub.
Backing the report Peel Ports ceo, Mark Whitworth said: "The northern ports sit at the heart of some of the most dynamic national growth clusters." He noted the development of Peel Ports GBP300m ($404.4m) Liverpool2 terminal – the UK's largest transatlantic container port – at time where future trading arrangements with the EU are unclear following the Brexit vote.
"However, even if there is greater collaboration within the industry, competitiveness is still hindered by a lack of investment in east–west freight and logistics capacity. Urgent investment must be made in trans-Pennine road and rail links to open up the east–west freight corridor. Government also has to adopt a consistent and long-term energy policy and promote a move from road to rail and coastal freight traffic."
The report from IPPR North highlighted 60% of freight destined for the north is delivered to southern ports resulting in unnecessary motorway traffic, delays, pollution and inefficiency.
"Britain was a trading nation long before the European Union was ever thought of, and that fact will not change despite the Brexit vote," said Ed Cox director of IPPR North.
"With over GBP1bn invested in the ports themselves, government must now put in its GBP100m to create an East-West Freight Supercorridor and end the costly and inefficient movement of lorries up and down the country."