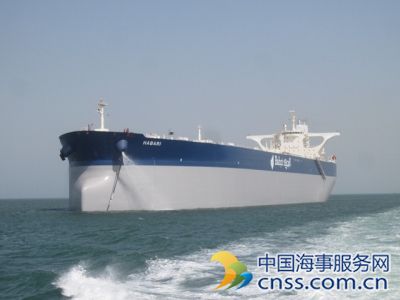 Bahri is poised to expand its already sizeable involvement in the VLCC sector by as many as 15 vessels through a deal with Arab Petroleum Investments Corp (Apicorp) to launch a $1.5bn investment fund.

The fund will be seeded with $500m on three occasions, subject to conditions, National Shipping Company of Saudi Arabia (Bahri) said Sunday in a bourse statement to the Saudi stock exchange, Tadawul. 
Bahri will subscribe to 15% of the fund's capital and serve as technical and commercial manager for the fleet of tankers owned by the fund. Apicorp will provide the remaining 85%, manage the fund and be responsible for arranging finance.


The parties expect to undertake the first phase of fundraising by the end of Q3 this year while Bahri said it expects the financial impact of the first phase to appear in the first quarter of 2017.

Bahri, which owns 36 VLCCs according to Clarksons, ranks among the top three VLCC owners globally.
It also has an additional 10 VLCCs on order. The 300,000 dwt tankers, purchased for a combined SAR2.49bn ($660m), are under construction at Hyundai Samho Heavy Industries in South Korea and due for delivery during 2017/2018.


"The signing of these contracts is for continuous renewal of the current fleet to meet the needs of the local and global markets," Bahri said after it declared options for five VLCCs a year ago.
It is unknown whether the new investment fund will takeover any of the vessels on order by Bahri. 

Bahri's total fleet, according to the Saudi company's website, stands at 83 including LPG vessels, 26 chemical carriers, six ro-ros and five dry bulk carriers.


Its share price climbed 0.98% to $41.10 on the back of the bourse announcement.