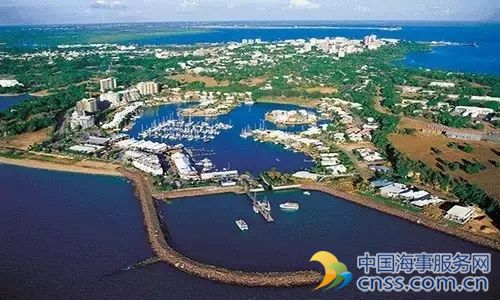 China's crude oil imports hit a record high in the first half of 2016 despite an economic slowdown, and analysts largely attributed the surge to low prices, not strategic maneuvering.
The country imported 186.5 million tons of crude oil in the first half of the year, 23.15 million tons more than the same period last year, although imports in June slowed to 30.62 million tons from a peak of 32 million tons per month in March, April and May.
"Enterprises increased crude oil imports in the first half year as they believe global oil prices have bottomed out," said Zhu Fang, deputy head of the information and market department of China Petroleum and Chemical Industry Federation.
The oil import jump was also strengthened by policy decisions, as China's top economic planner set a floor for domestic retail fuel prices in January, said Zhu.
At the beginning of the year, the National Development and Reform Commission (NDRC) declared that domestic retail prices should not be cut if global oil prices fell below $40 a barrel.
The NDRC said the move was to buffer the negative effects of volatile fluctuations in international oil prices. Previously, it set a ceiling that domestic retail fuel prices would not rise if international oil prices rose above $130 per barrel.
China also approved more private firms to work in the oil refinery business, which also increased oil imports, said an industry insider at PetroChina, China's biggest oil producer.
So far, 15 enterprises have gained approval on crude oil imports, with their aggregate quota exceeding 60 million tons, according to the NDRC.
NDRC official Zhao Gongzheng echoed Zhu's opinion, saying that it was the market, including low oil prices, that was causing the growth of crude oil imports.
Zhao dismissed foreign media claims that China was taking advantage of low oil prices to build up its strategic petroleum reserves (SPR).
"China's SPR has limited influence, so far, on global oil prices in light of its reserve ability and capacity," said Zhao, adding that it is a long process for China to expand its SPR.
By the end of 2015, China had eight national SPR bases, with a total storage capacity of 180 million barrels of crude, and 26 commercial oil reserve bases with a total storage capacity of 315 million barrels. Additionally, China is building another six commercial bases with a total storage capacity of 57.54 million barrels, according to the CNPC (China National Petroleum Corporation) Economics & Technology Research Institute.
China consumed a daily average of 11.97 million barrels of crude oil in 2015, according to an estimate by BP Energy Outlook. That means China's crude oil reserves, even counting the unfinished commercial bases, would only last for 46 days of consumption, well below the standard stockpiling to cover 90 to 120 days in Western countries such as the United States and Japan, Zhao said.
China's crude oil output dropped 4.8 percent year on year to 100.45 million tons in the first half of 2016, according to NDRC data. Meanwhile, China refined 256 million tons of crude oil, up 8.9 percent year on year.
The data showed that China's oil companies tend to reduce output when there are low crude prices, and import more from abroad.
Sinopec, China's largest oil refiner, plans to cut production by 7.5 percent this year, while PetroChina aims to reduce output by 4.8 percent.
Zhu warned enterprises of possible operating risks due to inventory backlogs as crude oil faces fresh downward pressure on prices.
China's economy expanded 6.7 percent year on year in the second quarter, the same rate of growth as the previous quarter, and the lowest quarterly growth since early 2009.
Source: Xinhua