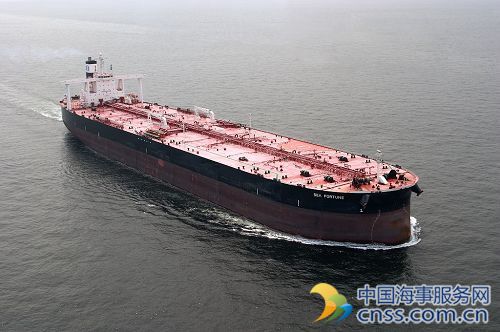 Container shipping of exports and imports through Manila's ports continues to grow steadily for Asian Terminals Inc. (ATI), despite an unprecedented global slowdown in shipping volumes, the operator of one of the city's major terminals said on Thursday.
The robust shipping volume is a positive sign for the Philippines, as it indicates the country's sea-borne trade remains healthy amid a general slowdown in the industry, the spokesman of ATI said.
"We have had several months of steady growth in volume," Doan Bustamante, corporate communications manager for Asian Terminals Inc. (ATI), told The Manila Times in an interview.
ATI is the operator of Manila's South Harbor container terminal.
In terms of container volume, "We've been averaging about 85,000 TEUs [20-foot container equivalent units] per month, but we are seeing months of 92,000 to 95,000 or more," Bustamante explained. "And it's been steadily increasing."
Idle shipping
Shipping capacity worldwide has been declining throughout the year. Major containership operator Danaos Corp. reporting that as of the end of the second quarter, some 6 percent of the total global fleet was idle, with global fleet utilization—measured in terms of TEUs carried versus the total capacity of ships in operation—at about 75 percent.
In July, however, UK-based maritime research and consulting firm Drewry reported that more than 300 containships with a total combined capacity in excess of 800,000 TEUs was idle, a clear indication of lower trade volumes.
Drewry explained that the idle capacity was unprecedented both in terms of its size and timing. The third quarter is considered peak season for Asian exports, and while shipping companies do typically take ships out of service at the end of the quarter – after most of the freight has already moved – for them to do so at the beginning of peak season is, Drewry noted, a sign of deep weakness in the global shipping market.
The implication is that exports, particularly from Asia, have declined significantly from previous year, the consulting group concluded.
"From our perspective, from the perspective of the port, we have not seen any impact from the idle shipping," ATI's Bustamante said. "We're seeing growth, and we're very pleased with the way things are moving."
Better traffic management
Bustamante also attributed part of the improved volume at South Harbor to the traffic management program put into place under former Cabinet Secretary Rene Almendras in his role as 'traffic czar' in late 2014 in response to the massive congestion of Manila's ports.
"The TABS [Terminal Appointment Booking System] has really eased traffic flow and made things more efficient, at least for us here in South Harbor," Bustamante said.
The system, which allows truck operators to book slots online in the port for the pick-up or drop-off of containers, allows truck traffic to be spread out throughout the day, minimizing traffic jams and trucks queuing at the port entrance.
"There was some concern about the system at first from truckers and shippers that it might slow things down, but everyone had to just get used to it," he explained. "Now, our yard utilization is about 70 percent, and sometimes drops to even 40 or 50 percent, which is great," compared to the overcapacity of 100 to 110 percent at the height of the port congestion in 2014.
"It also helps that the government opened the entire stretch of Roxas from Coastal Road to trucks with 'TABS', and that there is no construction along that route," he added. "Even with growing container volumes, the system seems to be working, and things are moving smoothly."
ATI, whose major foreign shareholder is Dubai-based DP World, operates the South Harbor container terminal in Manila as well as the Port of Batangas and the Batangas Container Terminal. It also operates an inland terminal located in Calamba, Laguna, and is a major stakeholder in South Cotabato Integrated Port Services Inc.
Source: TheManilaTime