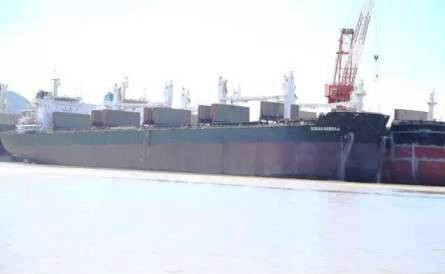 The number of ships queueing at the Port Waratah Coal Services terminals at Australia's Newcastle port grew by seven vessels week on week to 27 on Sunday, which is the highest end-of-week queue in 63 weeks, data from the logistical coordinator for the Hunter Valley coal chain showed Monday.
The queue has now grown for four consecutive weeks, and at 27 ships, it is approaching double the July 2016 average of 15 and more than four times the average of six seen this past June.
The Hunter Valley Coal Chain Coordinator has not reported a queue of that length or longer in its weekly performance figures for the 140 million mt/year PWCS terminals since May 25 last year when it hit 25 vessels.
The year-to-date average length of queue in 2016 of 12 ships is lagging behind the average for the same period of last year, which was 22 vessels. But August is shaping up to show year-on-year growth from the average of 18 vessel queue for the month last year, as there were 20 ships reported last week, 27 ships Sunday, and the queue is expected to stand at 23 vessels at the end of August.
Coal shipments to China from Newcastle have recently surged to an 18-month high in July, with 1.8 million mt sent from PWCS, the operator said.
A total of 9.31 million mt was shipped from the terminals in July and nominations for August currently stand at 8.7 million mt, HVCCC said Monday.
For the year to July, 87% of PWCS coal exports have been thermal coal with metallurgical coal making up the remaining 13%, the operator said.
Centennial Coal, Rio Tinto and Whitehaven are among coal shippers that use the Port Waratah coal terminals in the Australian state of New South Wales.
Inbound receivals for the week to August 7, meanwhile, were low at 1.76 million mt, down from 3.07 million mt in the week to July 31, the report said.
Planned coal delivery rates were 1.15 million mt below target while actual inbound performance was 1.79 million mt below the declared inbound throughout, HVCCC said.
"Total losses finished the week at 34.4% compared to the declared target of 7.0%," it said.
Port Waratah stocks finished the week at 1.50 million mt, down from 1.85 million mt the week before, it said.
Further north, the Dalrymple Bay Coal Terminal at Hay Point in Queensland, Australia, had two coal tankers loading and 15 at anchor Monday, DBCT Management said. The DBCT vessel queue stood at 17 in a report dated July 29.
Gladstone port, also in Queensland, had one vessel at berth at the RG Tanna terminal and eight at anchor, Gladstone Ports Corporation said Monday.
GPC was not reporting any vessels at berth or at anchor for Barney Point or Wiggins Island, which are also at Gladstone port.