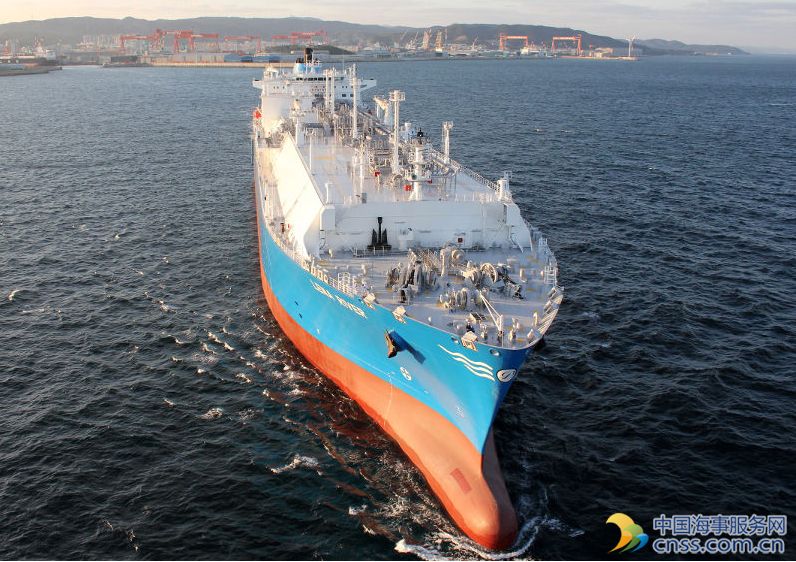 Rand Logistics, Inc. (RLOG) ("Rand"), a leading provider of bulk freight shipping services throughout the Great Lakes Region, today announced a preview of its financial results for the fiscal year 2017 first quarter, ended June 30, 2016.
Quarter Ended June 30, 2016 Versus Quarter Ended June 30, 2015 Financial Results Preview
-Net income before a one-time restructuring and impairment charge on a retired vessel of $2.4 million and $1.9 million respectively was $1.3 million. This compares to net income of $2.6 million in the prior year period.
-Freight and other related revenue generated from Company-operated vessels (which excludes fuel and other surcharges) decreased $5.9 million, or 15.0%, to $33.1 million compared to $39.0 million during the prior year period.
-Primarily as a result of operating two fewer vessels in the quarter, total Sailing Days were 969 compared to 1,228 in the prior year period.
-Delay Days decreased to 61 from 109. Delay Days as a percentage of total Sailing Days was 6.3% compared to 8.9% in the same period last year.
-Freight and related revenue per Sailing Day increased $2,431, or 7.7%, to $34,164 compared to $31,733 during the prior year period.
-Vessel operating expenses decreased $7.7 million, or 29.0%, to $18.8 million compared to $26.6 million during the prior year period. Vessel operating expenses per Sailing Day decreased $2,180, or 10.1%, to $19,445 from $21,625.
-Vessel margin per day increased $1,787, or 14.1%, from $12,651 last year to $14,438 this year.
-Operating income plus depreciation, amortization, restructuring and asset impairment was $11.2 million versus $12.0 million last year.
Preliminary Financial Information
The information contained in this press release is based on preliminary results of operations for Rand's first quarter ended June 30, 2016. Actual results for the quarter could differ materially from those stated or implied in this press release due to a number of factors. We have not included any balance sheet information in this financial results preview as a result of certain covenant defaults that presently exist under the Company's credit facilities. We are actively pursuing waivers and amendments to address such defaults pending which the Company is unable to finalize its balance sheet for the quarter ended June 30, 2016. Such balance sheet will be filed with the Company's quarterly report for such period.
Management Comments
"Our operating performance in our first quarter of fiscal 2017 reflected a choppy demand environment which led to the slow start of the sailing season," commented Ed Levy, President and CEO of Rand. "Marine freight and vessel margin per day for the first fiscal quarter of 2017 increased by 7.7% and 14.1%, respectively versus the same quarter last year. We sailed two less vessels this quarter compared to the same quarter last year, yet our pro forma EBITDA was comparable after adjusting for certain onetime items. This speaks to a more disciplined operating approach which is yielding an increase in the percentage of time that our vessels are operating in revenue loaded condition. We also continue to improve the operating reliability of our fleet. Specifically, vessel delays as a percent of total sailing days decreased from 8.9% in the quarter ended June 30, 2015 to 6.3% in our most recently completed quarter."
Mr. Levy added, "We are encouraged by business conditions as we look out to the remainder of the 2016 sailing season for the primary commodities that we carry and are reaffirming our expectation to sail at least 3,405 days this fiscal year. We expect to reintroduce one of our two laid up bulk carriers in the next 30 days for the remainder of the sailing season. In addition, since the beginning of the second quarter, we have been awarded new business that previously had not been factored into our fiscal year 2017 expectations. At the present time, we have no plans to use third-party carriers to accommodate the needs of one of our largest customers this sailing season, which should improve margins. We also look forward to the continued contributions from our newest vessel after solid performance in its first full quarter of operation since being introduced."
Mr. Levy concluded, "We are pleased with the progress that we are making in our process reengineering and cost savings initiatives. We are increasing our previously disclosed annual cost savings targets by $1 million, to $3 to $5 million of savings, which we hope to realize over the next 12 months. We are realizing savings in a number of areas including insurance, provisions, spare parts and general and administration expenses. Our cost savings program is part of our initiative to improve return on invested capital and reduce our debt outstanding."