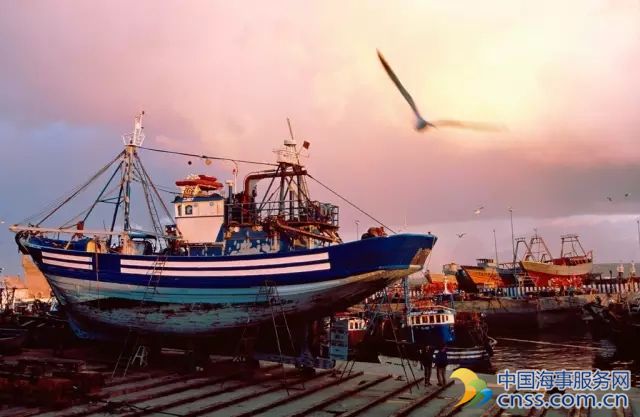 The Korean shipping industry has officially suggested Hanjin Shipping merge with Hyundai Merchant Marine (HMM). This is the first time that the industry recommends the merger of the two companies. As placing Hanjin Shipping into court-led restructuring will co-destruct the nation's shipping businesses, the company should stabilize the business and merge with HMM later, according to industry sources.
The Korea Shipowners' Association (KSA) insisted on August 28, "When Hanjin Shipping goes under court receivership, the company will definitely not revive but liquidate. In this case, 1.2 million containers, which move along with global shipping lines, will be paralyzed, creating great logistical disturbance."
Kim Young-moo, executive vice-chairman of the KSA, said, "The decrease in sales and transshipment container cargos of Hanjin Shipping and soaring shipping costs will cause annual losses of 17 trillion won (US$15.25 billion. In particular, 2,300 employees working in the the port and trade industries in Busan can lose their jobs. So, Hanjin Shipping should be normalized first and merge with HMM later in order to reduce costs and improve competitiveness. This is the best option for now." The KSA and the Federation of Korea Maritime Industries, which consists of 48 organizations in the maritime sector, plan to officially submit such a recommendation to the government and financial businesses on the 29th.
Industry watchers expect that Hanjin Shipping's filing for court receivership will have an adverse effect on HMM. Although HMM joined the world's largest container shipping alliance "2M," the company is in much worse external and internal conditions than other members like Maersk Line and Mediterranean Shipping Co. (MSC). Maersk and MSC, the world's two largest container shippers, have 623 vessels and 493 vessels, respectively, accounting for 15.37 percent and 13.39 percent in the market share. However, HMM has only 60 vessels with a 2.1 percent market share.
Cho Bong-ki, a senior official at the KSA, said, "HMM can be acquired by foreign shipping companies at any time. When Hanjin Shipping disappears and domestic ports operate below capacity, sales of HMM will most likely shrink further."
An official from the industry said, "When both Hanjin Shipping and HMM go under the management of Korea Development Bank, the two companies can merge smoothly. The government authorities need to think about the future of the Korean shipping industry and make a decision."
Making use of 98 container ships, Hanjin Shipping has delivered liner shipping services with more than 400 annual visits through 74 routes connecting 90 ports around the world. As of last July, the company ranked fifth in terms of market share of waterways in Americas with 7.4 percent, following Maersk and Evergreen. It also ranked seventh in terms of market share of container vessels, which generally represents rankings of the shipping competitiveness, with 2.95 percent.
Source: Business Korea