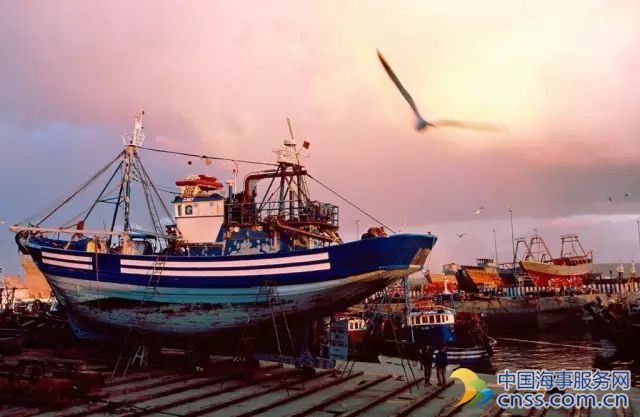 South Korea's government said cash held by Hanjin Shipping Co Ltd and funds pledged by its parent group should meet the costs of unloading some $14 billion in cargo stranded on vessels operated by the troubled container line.
The collapse of South Korea's biggest shipping operator late last month has plunged the shipping industry into chaos ahead of the crucial year-end holiday shopping season as dozens of vessels and their crews wait for money needed to pay for port and handling fees.
The government said a 60 billion won ($54 million) loan pledged by Korean Air Lines Co, Hanjin's largest shareholder, and additional support promised by executives associated with the firm should cover the costs related to the offloading of all Hanjin ships.
"We've calculated the costs that will be needed to offload the cargo, and this can be covered roughly with the funds that have been pledged," Vice Finance Minister Choi Sang-mok told reporters on Friday.
South Korea will also announce new measures to bolster the shipping industry in October, which will include advice on how other shipping companies can avoid Hanjin's problems in the future.
Ninety percent of Hanjin's 97 container ships should have completed offloading by the end of October, the government said. Hanjin has begun returning leased ships to their owners, and some vessels have been sold.
On Friday, the Singapore high court approved the discharge of cargo controlled by five container shipping companies on the Hanjin Rome, one of the several seized ships owned or leased by Hanjin.
The Hanjin Rome was arrested in a dispute over unpaid rental payments totalling more than $2.4 million owed to German shipowner Rickmers Holding, court documents show.
There are 24 crew members stuck on board the Hanjin Rome, 11 South Koreans and 13 Indonesians who are not allowed to use an port facilities, the ship's captain told Reuters.
Food supplies were limited and crew members must ration carefully, Moon Kwon-do added.
"To maintain water, we distribute water once a week on Wednesday for personal use such as laundry", he told Reuters.
South Korea's maritime ministry said it would work with shipowners and unions to help more than 1,200 crew members stranded on vessels Hanjin is responsible for.
Video footage provided by shipping unions broadcast on South Korean television this week showed some crews fishing for food and complaining of inadequate water supplies.
The video had been "edited to exaggerate" conditions on vessels, the maritime ministry said.
"Seafarers will be very anxious and their families at home will be concerned and distressed," said Ken Peters, Director of Justice and Public Affair at maritime welfare charity, The Mission to Seafarers.
"The Mission to Seafarers has now issued a global alert to all our 200 port welfare teams to be ready to assist Hanjin seafarers when they come into port."
Source: Reuters (Additional reporting by Fathin Ungku, Jong Woo Cheon and Keith Wallis in Singapore; Editing by Lincoln Feast