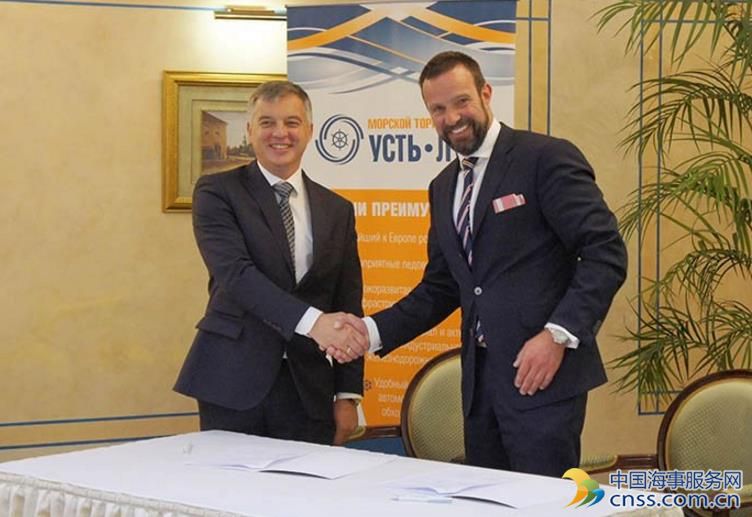 Russia's commercial sea port of Ust-Luga and the German port of Kiel have signed a Memorandum of Understanding in an effort to promote the development of Russian-German economic and trade relations.
The cooperation has a goal to increase cargo traffic at the ports of Ust-Luga and Kiel, attract new customers, and create and develop relations between the Leningrad region and the German region of Schleswig-Holstein.
The first phase of the agreement signed between the parties includes a new logistic service for cargo delivery between Germany and Russia which will be offered by Cis-Cargo GmbH and PUL Trans JSC.
The new logistics service involves interaction on the principle of "one window" with a guaranteed term of delivery of goods, marked prior to shipment.
The port of Ust-Luga operates the multipurpose terminal YUG-2 and the Auto-RailwayFerry Terminal.