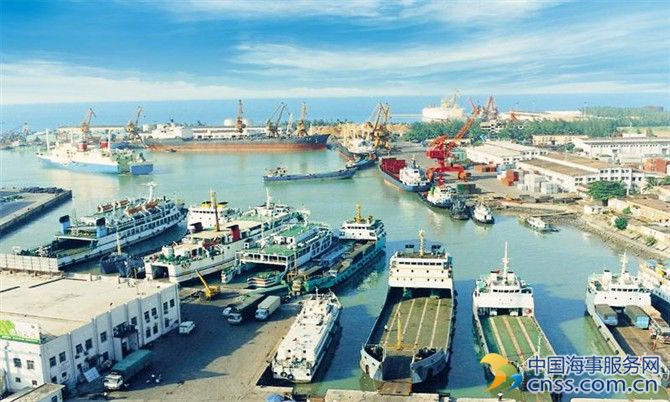 The South Korean government expects that Hanjin Shipping would address the latest logistics crisis when it adds funds of 160 billion won (US$144.99 million) secured so far and cash held by Hanjin Shipping. It also reconfirmed that the largest shareholder of Hanjin Shipping should pay for additional expenses when it incurs.
The government held a joint briefing session for Hanjin Shipping crisis at the government office in Seoul on September 23, attended by Vice Finance Minister Choi Sang-mok and Oceans and Fisheries Vice Minister Yoon Hak-bae.
As Korean Air and Korea Development Bank are to provide 60 billion won (US$54.37 million) and 50 billion won (US$45.31 million), respectively, to Hanjin Shipping, the troubled shipper is about to unload cargo. In addition, Hanjin Shipping is getting more financial aids of 40 billion won (US$36.25 million) from Hanjin Group Chairman Cho Yang-ho and 10 billion won (US$9.06 million) from Eusu Holdings chairperson Choi Eun-young. Acordingly, a total of 160 billion won (US$144.99 million) will be injected to solve the chaos in the shipping industry.
The government also reconfirmed that it would not offer any governmental supports to Hanjin Shipping. When Vice Finance Minister Choi was asked a question that additional costs could continuously incur when unloading are delayed, he said, "Hanjin shipping's largest shareholder promised to help Hanjin Shipping unload cargo as soon as possible." He emphasized again that there would be no supports from the government even when additional costs for offloading incurs.
In regard to the possibility of recovery of Hanjin Shipping, Oceans and Fisheries Vice Minister Yoon said, "The government cannot be sure that at this moment. The court is now conducting an actual investigation on it and it will decide final recovery plans later."
The government forecasted that 90 percent of Hanjin's container ships should have completed offlading by the end of October. Deputy Prime Minister and Finance Minister Yoo Il-ho visited Hanjin Shipping's terminal at Busan New Port in Gangseo District in Busan and held a conference with industry officials. He said, "We will complete unloading 90 percent of Hanjin's container ships by the end of October."
Hanjin has completed offloading 35 out of its 97 container ships up to now after it filed for court receivership on August 31. Out of 35, 18 ships unloaded cargo at domestic ports, while 17 ships unloaded at foreign ports. The company will make 33 out of the remaining 62 ships return home. Excluding these 68 vessels, there are 29 Hanjin vessels under particular management that are in foreign seas.
Source: Business Korea