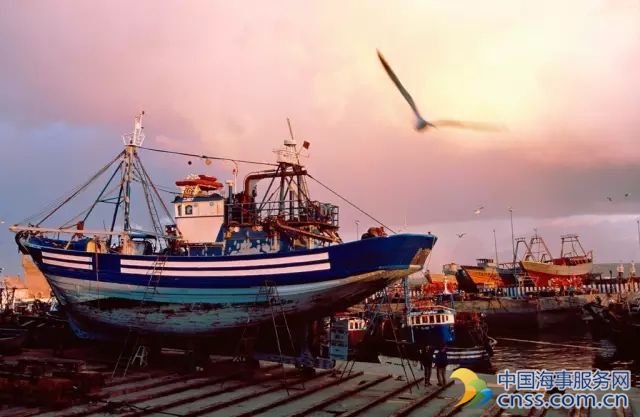 The crisis in global shipping and a tax exodus by big Greek vessel owners have helped finally seal the fate of London's Baltic Exchange after at least three approaches to buy it over the last six years of its near-three centuries history.
Some 95 percent of shareholders voted on Monday in favour of a takeover deal from Singapore Exchange (SGXL.SI), valued at 87 million pounds, trumping more than one effort from the London Metal Exchange (0388.HK) to snap it up.
"For Baltic shareholders it does release value, and with many of them being shipbrokers in a very brutal market, that is going to be a welcome windfall," said Tim Huxley, director of Hong Kong based ship owner Mandarin Shipping.
"Under the wing of SGX, the Baltic can probably develop its freight market information services further," said Huxley, formerly managing director of shipbroker Clarkson Asia.
Founded in 1744 as a forum for chartering vessels, the Baltic Exchange now produces benchmark indexes for global shipping rates and owns a trading platform for the multi-billion dollar freight derivatives market. It had repeatedly rebuffed overtures – defending its independence.
Located in the heart of the City of London since its founding in a coffee house, its flagship building was extensively damaged in an Irish Republican Army bomb attack in 1992. It moved to different premises and the Gherkin tower now stands on the site.
Parts of the shipping industry are suffering their deepest downturn ever, as international trade slows and freight rates fall in a market flooded with new vessels.
"Change was needed to kick the Baltic into the 21st century and SGX came in for the entire business unlike previous interest and that really helped push it forward," one source said.
Amidst tough market conditions, SGX offered – after months of talks – 160.41 pounds per share to Baltic shareholders.
Shareholders will receive separately 19.30 pounds per share from the unlisted Baltic as a final dividend, giving the privately owned business a total valuation of about 87 million pounds.
"In terms of a deal, the possibility arose when it became clear that the Baltic was worth substantially more than the shares were trading for and that there was interest out there in an acquisition," outgoing Baltic Exchange Chief Executive Jeremy Penn told Reuters.
The takeover is one of the latest developments in a long string of mergers, bidding wars and failed deals among global exchanges.
SUCCESSIVE BIDS
In February, the Baltic confirmed it had received a number of "exploratory approaches" after SGX said it was seeking to buy it.
The LME, CME Group (CME.O), ICE (ICE.N), state-run conglomerate China Merchants Group [CNMGP.UL] and Platts were among other potential bidders, sources had said.
The LME had first proposed a joint venture in 2010 to launch an exchange for freight derivatives trading.
In 2013, sources familiar with the matter told Reuters the Baltic had received expressions of interest from the LME and other suitors for its freight derivatives platform Baltex, launched in 2011.
The previous LME approaches ran into opposition from ship brokers, who are members and shareholders of the Baltic, fearing they could lose business.
SGX is looking to expand its global presence in shipping and has been developing Asian pricing benchmarks for commodities such as iron ore, liquefied natural gas and coking coal.
The Singapore Exchange, started in 1999, has made little comment on how it plans to develop the Baltic. The deal still requires regulatory approval, which shipping sources say is expected to be given.
Penn said: "The vision for SGX as much as anything is that the Baltic indices, the Baltic benchmarks as a business – perhaps they get monetized more effectively … it's all about the opportunity."
"NON DOMS"
For Greek ship owners, who had been in London for decades and held around 20 percent of Baltic shares, Britain's move to scrap special tax breaks for long-term residents who claim "non-domicile" status was another motivating factor helping the deal, sources said.
"It's not the same as it was in the past and the non-dom issue has been a serious factor for the London Greeks – many of whom are moving out of London," one source close to Greek ship owners told Reuters.
"The price offered was certainly part of the consideration but the British government's legislation played a bigger role."
When contacted, the representative Greek Shipping Co-Operation Committee declined to comment.
So-called non-dom regulations, passed by former British Prime Minister David Cameron, are due to take effect from April 2017. They have caused controversy for years, allowing some people who live in Britain but declare their permanent home to be elsewhere to avoid tax on most of their earnings from abroad.
Source: Reuters (Additional reporting by Keith Wallis in Singapore, Editing by Veronica Brown and William Hardy)