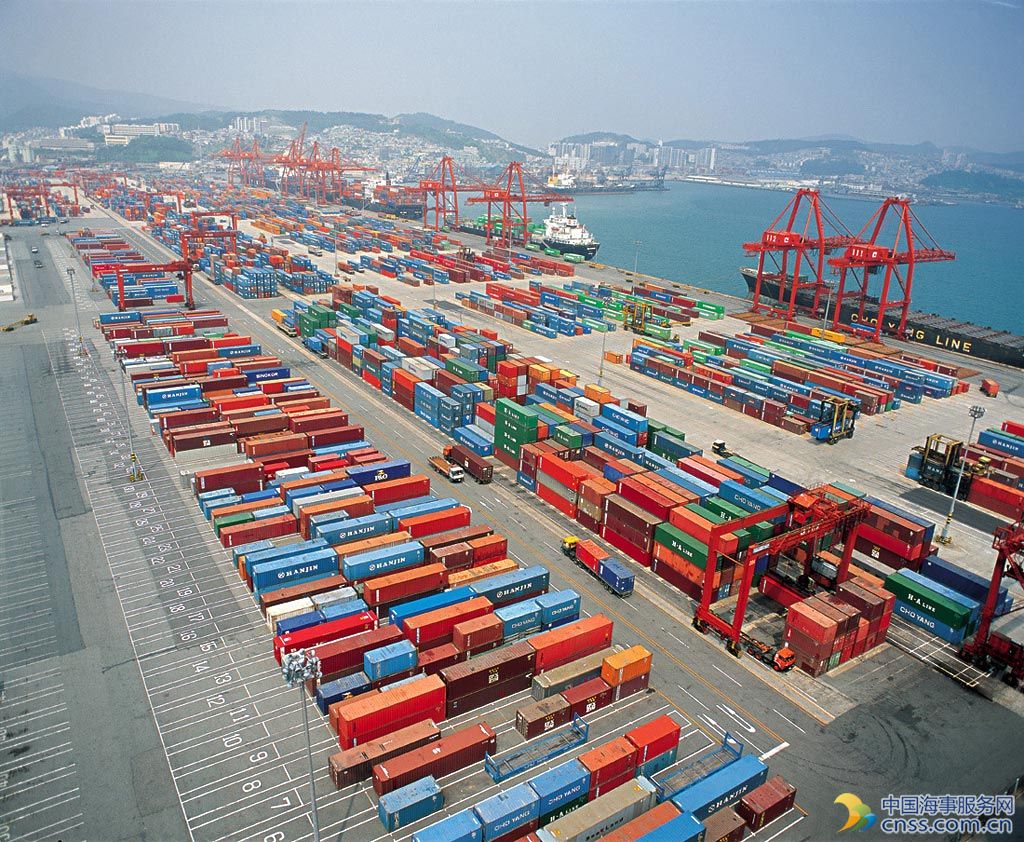 More than a month after Hanjin Shipping Co. sought bankruptcy protection in South Korea and in courts around the world, customers are still fighting with the company over how to retrieve their goods.
Ashley Furniture Industries Inc. said it has been left on the hook for cleaning up the logistical mess in the wake of Hanjin's bankruptcy and is asking a U.S. judge to allow it to withhold damages from fees it owes to Hanjin. The South Korean shipping company, however, is refusing to release some of Ashley Furniture's cargo until it is paid in full.
Some of Ashley Furniture's containers have been delivered or otherwise retrieved by the company, many of which are weeks behind schedule. Other containers, still stocked with goods, are floating on Hanjin ships or sitting idle on port tarmacs waiting to be released by the shipper.
During a hearing Friday in Newark, N.J., lawyers for Ashley Furniture asked Judge John Sherwood of the U.S. Bankruptcy Court to help it recover damages of more than $1 million it said it is owed for having to pick up containers delivered to the wrong ports.
The Wisconsin-based furniture maker also said it has had to store empty containers and chassis—the wheeled trailers trucks use to transport the containers—that it would ordinarily return to Hanjin but which the shipper has abandoned in bankruptcy.
Lawyers for the furniture maker said the company is being charged daily to store the empty containers and chassis, which are taking up valuable space at U.S. ports. Some ports have begun turning away empty containers because they are running out of space to store them.
Ashley Furniture had about 700 containers aboard Hanjin ships when the company filed for bankruptcy, court papers said. Who is ultimately responsible for those goods and containers as well as any damages is a question the bankruptcy court will have to answer, according to Ashley Craig, a maritime lawyer with the Venable firm in Washington, D.C.
"Bankruptcies are never clean but in this instance, the complexity is easily times 10 of what it normally is, and only the bankruptcy courts will be able to work this out," said Mr. Craig, who's not involved in the Hanjin case.
In court Friday, Edward Kiel, a lawyer for Hanjin, told the judge that Ashley Furniture is attempting to "weasel out" millions of dollars that the embattled shipping company needs to fund its business, which is continues to operate while in bankruptcy.
The family-owned furniture maker and retailer, the largest in the U.S. should take any claims for damages to the court in South Korea, Hanjin's lawyer said, which will ultimately oversee distributions from the shipper's estate. Until it is paid, Hanjin has a right to hold on to the cargo, lawyers for the shipper said.
Judge Sherwood, who is presiding over Hanjin's bankruptcy in the U.S., agreed that Hanjin needed to be paid and that customers would likely not make it through the bankruptcy unscathed.
"Everybody's suffering here, and everyone's not going to be made whole," he said in court Friday.
But the judge also criticized Hanjin's lawyers for holding on to cargo that could otherwise be unloaded.
"You're really playing hardball and using leverage against these people," he said.
Judge Sherwood said he needed more time to consider the dispute and put off ruling on Friday. Another hearing is scheduled for Oct. 20.
Hanjin, one of the world's largest shipping companies, filed for bankruptcy in South Korea in late August and days later launched another bankruptcy proceeding in the U.S.
In the aftermath of the filings, some ports were unwilling to unload Hanjin ships for fear they wouldn't be paid, and Hanjin was reluctant to send some of its ships into ports in the U.S. where they could be seized by creditors owed millions of dollars for fuel, leasing containers and other services.
At one point, more than half a million containers stranded at sea.
But Judge Sherwood has since barred creditors from taking possession of Hanjin's assets and protected the company's ships from seizure while docked in the U.S. With that protection—and with new financing to pay terminal operators and others who had previously refused Hanjin vessels—ships have begun pulling into port and released their cargo.
Hanjin said that it won't be able to finalize a formal list of creditors until next week. The company hopes to file a plan of reorganization with a Korean court by Dec. 23, court papers show.
Source: Wall Street Journal