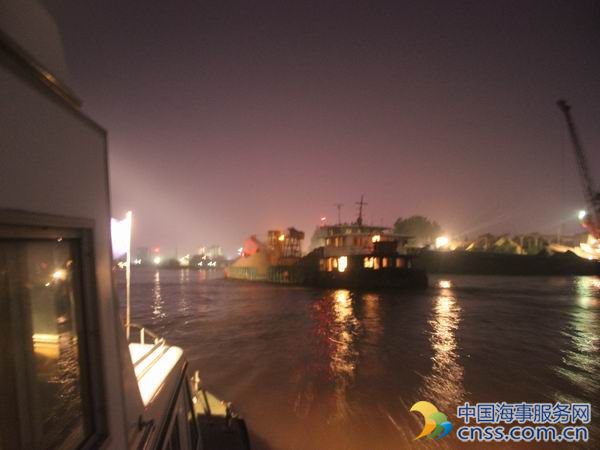 A little-known investment company said it intends to order up to 20 liquefied natural gas (LNG) carriers, probably from South Korean shipbuilders. The contracts would be worth as much as $3.8 billion, two people with direct knowledge of the matter told Reuters.
CBI Energy and Chemical, which is controlled by Australian and Canadian investors and has offices in Hong Kong, also disclosed in a statement to Reuters that it would be seeking to buy floating LNG production and import facilities as part of an ambitious plan for Africa and Asia.
The orders would be a major shot in the arm for South Korea's ailing shipbuilding industry, which has been hit by a collapse in new orders as global trade growth slows and after the slump in commodities prices in recent years.
CBI Energy would be taking advantage of low shipbuilding costs and cheap credit, that make it easier for newcomers to tap into a global switch towards cleaner sources of energy, LNG traders said. Depressed LNG prices are encouraging demand for the fuel, they added.
The company said in a statement to Reuters that "there is a need to custom-build specialty LNG carriers that will meet CBI's business needs."
It said that CBI has plans for Africa and Asia that include natural gas extraction, pipelines, marine transportation logistics, LNG plants, rail transport, power generation, chemical plants, and an LNG distribution network, including retail gas stations.
CBI has entrusted Korea Offshore and Ship's Technology Co Ltd (KOST) to find South Korean shipbuilders for the projects, officials from the two companies said.
"South Korea's LNG carriers are the best in terms of design, shipbuilding and delivery speed," an executive at CBI, who declined to be identified, told Reuters. "The shipbuilding industry is in a slump. This would be a stimulus."
MASSIVE OVERCAPACITY
KOST could approach STX Offshore & Shipbuilding, Daewoo Shipbuilding & Marine Engineering Co, Samsung Heavy Industries and Hyundai Heavy Industries Co Ltd to build the vessels, the person added.
It is not yet clear whether the contract would be concentrated with one or two shipbuilders or be spread more widely, said the official from KOST, who also declined to be identified. Initially there would be 10 firm orders, with an option to buy 10 more carriers, this person said.
South Korean shipbuilders have also been hit by increased competition from Chinese and Japanese yards, and massive overcapacity in the shipping industry.
The collapse of Hanjin Shipping, the world's seventh largest container shipper at the end of August, dealt a further blow to sentiment. Korea Development Bank forecast in a report the same month that the country's shipbuilders would suffer a 92.3 percent plunge in orders this year.
"Global shipyards including those in the main shipbuilding countries of South Korea, China and Japan, have seen the volume of orders in tonnage terms slump this year to the lowest level in more than 20 years," said Peter Sand, chief shipping analyst at ship owners lobby group BIMCO.
LNG carriers are a bright spot, though, because of demand for cleaner energy, said the KOST official.
The person said talks with shipbuilders would start after detailed plans were made, adding that it would take two to three months to select contract winners based on price, quality and the ability to meet delivery deadlines.
The vessels would each have the capacity to transport 120,000 to 175,000 cubic meters of LNG, the two sources said.
The first ship was due to be delivered in 2019, they said, adding the remaining vessels would be delivered at a rate of one ship every two-to-three months.
SHIPPING LNG TO CHINA
CBI Energy is a holding company registered in the British Virgin Islands and lists offices in Hong Kong, Beijing and Switzerland.
Its core investments are in coal poly generation, a "clean coal" technology, as well as LNG and associated supply chain businesses, according to the company statement.
The CBI executive said the group was 70 percent Australian owned and 30 percent Canadian owned. He declined to provide further details.
It has raised 2 billion euros from European private equity investors to fund the orders, the executive added.
The KOST official said CBI planned to ship LNG from Africa and the Middle East to China.
KOST, which is based on South Korea's southeastern island of Geoje, the country's shipbuilding hub, supervises shipbuilding projects.
The order would increase the global fleet of LNG tankers by more than 3 percent, making CBI a significant new player in the LNG logistics business if it opted to operate all the vessels itself. There are currently 460 tankers in service, with a further 170 on order.
A 174,000 cubic meter LNG carrier costs around $198 million to buy, down from $205 million two years ago, shipping services firm Clarkson said.
South Korean shipbuilders, Samsung Heavy and Daewoo Shipbuilding and Marine Engineering, are the most popular shipbuilders for LNG tankers, having built 22 percent and 21 percent respectively of the LNG carriers operating worldwide, according to data from shipbroker Banchero Costa (Bancosta). Of the LNG carriers under construction and on order, 37 percent of the current order book is placed at Daewoo shipyards, 14 percent at Hyundai Heavy and a further 11 percent at Samsung, Bancosta said.
Between 2016 and 2020, global LNG production capacity is expected to rise by about 50 percent to around 370 million tonnes a year, with major new projects in Australia, the United States and elsewhere, and this expected run-up in supply has dragged on prices.
"Although as many as 2,200 new cargoes of LNG are set to come on-stream by 2019 or 2020, the growth in the sector continues to be quite uncertain," according to a Bancosta report last month.
"European Union demand is fairly stable, global gas demand has slowed in the face of competition from other energy sources within the power sector, and from the persistence of low prices in energy commodities."
Source: Reuters (Reporting by Benjamin Kang Lim in BEIJING and Hyunjoo Jin in SEOUL; Additional reporting by Keith Wallis in SINGAPORE; Editing by Alex Richardson and Martin Howell)