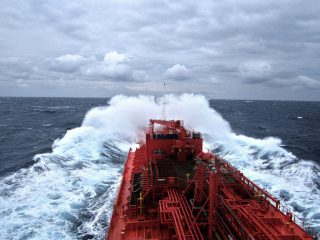 Softening seaborne trade and rising fleet growth are expected to depress chemical shipping freight rates over the next few years, according to shipping consultancy Drewry.
Spot rates collapsed in the third quarter as some charterers who usually fix their cargoes on contract took advantage of low spot rates. This situation also weighed on time charter rates and asset values, especially for the larger chemical tankers.
In particular, freight rates on major long-haul routes came under severe pressure in the third quarter due to a fall in demand for China origin cargo, unexpected plant shutdowns in the Middle East and fierce competition between operators, Drewry said. Regional markets also weakened due to increasing domestic supply and unexpected plant shutdowns.
With new projects due to start operating in the next two to four years, demand for imports of some chemical products will decline further.
In the long term, this will put downward pressure on freight rates to the Far East. But it is good news for China's domestic chemical tanker market as it will increase demand for domestic shipping, according to Drewry.
"While freight rates on some routes are forecast to reduce substantially, other routes may see roll-overs or minor increases. Shipowners' earnings will remain depressed for the next two years," Hu Qing, Drewry's lead analyst for chemical shipping, said.
"We expect time charter rates in the smaller size categories to remain stable in the next two years, but rates for the larger sizes, especially MRs, are expected to decline steeply because of surplus supply and intense competition," Qing added.