Three Dead, 12 Missing in Collision off Indonesia
2016-11-22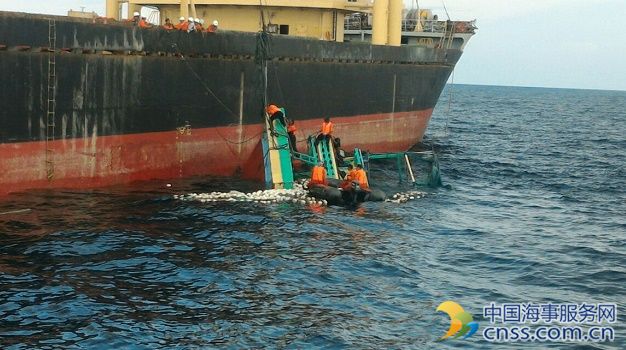 Three people were reported deceased while 12 were missing after two vessels collided off the coast of Indonesia's East Java province, according to Indonesian National Search and Rescue Agency (Basarnas).
The vessels which took part in the collision are the local fishing boat Mulya Sejati, which sank afterwards, and the Vietnamese bulk carrier MV Thaison 4.
The incident occurred in the evening hours on November 19 while the two vessels were in the waters off Turban.
The authorities continue to search for the missing seafarers with the assistance of the Indonesian naval forces, however, the search and rescue efforts are being hampered by unfavorable weather conditions in the area.
Source from : World Maritime News