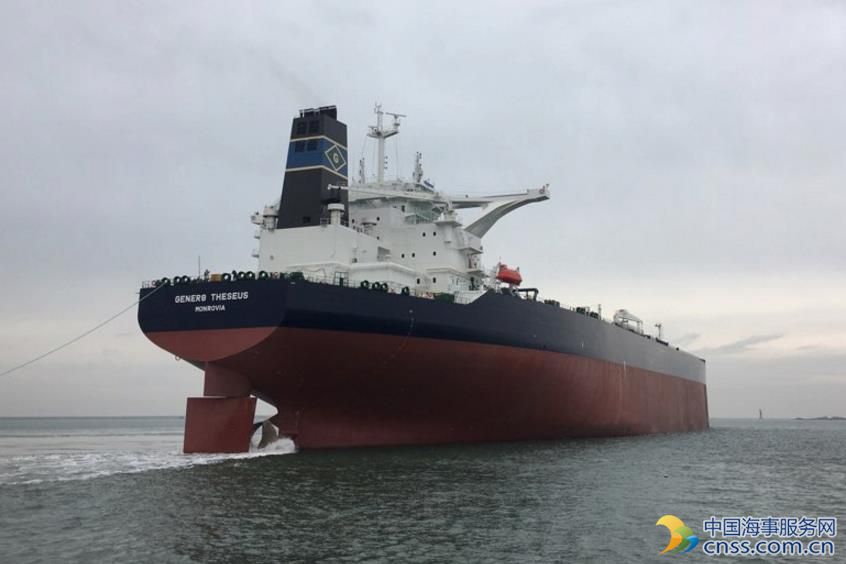 US-based crude oil shipping company Gener8 Maritime has taken delivery of the ECO Very Large Crude Carrier (VLCC) the Gener8 Theseus from South Korean shipbuilder Hyundai Heavy Industries.
The 300,000 dwt Gener8 Theseus represents the eighteenth of 21 ECO VLCCs expected to be delivered into Gener8 Maritime's fleet.
Upon delivery, the Gener8 Theseus, featuring a length of 333 meters and a width of 60 meters, entered Navig8 Group's VL8 Pool.
In late October, the company expanded its fleet with the ECO VLCC, the Gener8 Miltiades, which was delivered from China's shipbuilder Shanghai Waigaoqiao Shipbuilding.
With a capacity of 328,848 m3, Gener8 Miltiades is the sixth ECO VLCC delivered by SWS to Gener8 Maritime, concluding the company's newbuilding program with the yard.
As of November 28, 2016, the company has a fleet of 43 wholly-owned vessels comprised of 26 VLCCs, including 3 newbuildings, 11 Suezmaxes, four Aframaxes, and two Panamax tankers.
On a fully-delivered basis, Gener8 Maritime's fleet has a total carrying capacity of 10.2 million dwt and an average age of less than 6 years on a dwt basis.