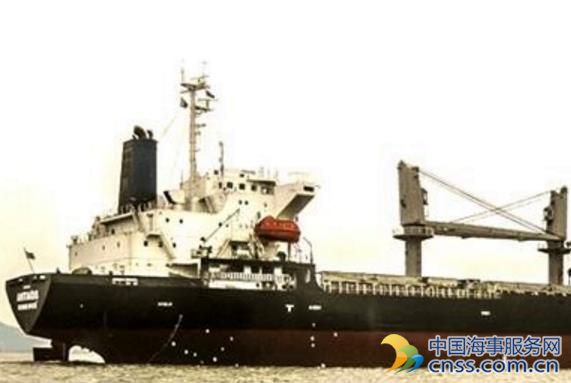 The Greek bulk carrier Antaios, which suffered both fire and water flooding damage in its engine room, is currently under tow off Cape Town, according to the South African Maritime Safety Authority (SAMSA).
The 27,776 dwt bulker, loaded with maize, ran into trouble some 860 nautical miles west of Cape Town on December 3 while it was on its way from Argentina to Saudi Arabia.
SAMSA informed that all of the vessel's 19 crew members were safely evacuated and brought to Cape Town.
The fire aboard the 170-meter-long Antaios caused damage which led to flooding in the engine room. When the flooding became uncontrollable, the captain decided to make a distress call and order the crew to abandon ship, SAMSA said.
The mayday call was picked by the ore carrier NSU Inspire which was sailing from Brazil to Singapore and China. The vessel's captain informed SAMSA about the incident and proceeded to rescue the crew.
A salvage operation to retrieve the stricken vessel was launched on Tuesday and the salvage tug Smit Amandla is towing the bulker to safety.