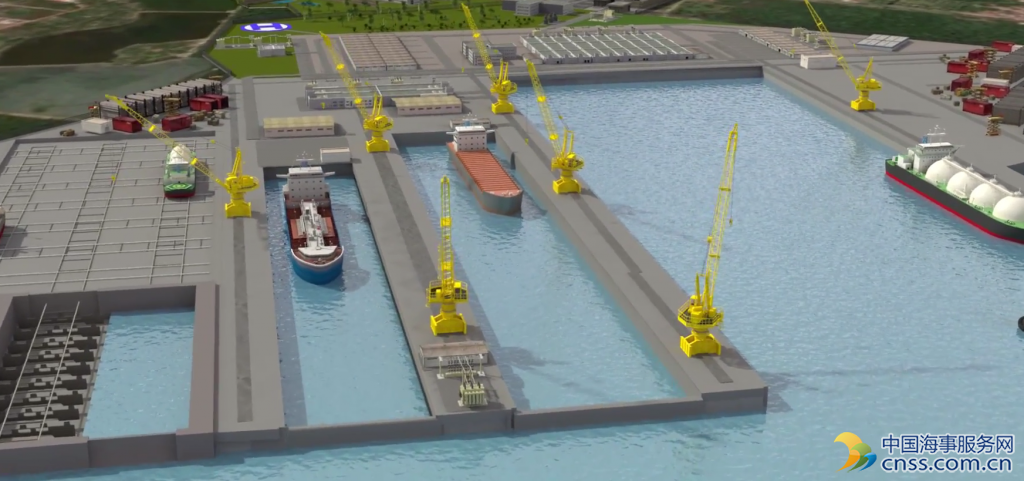 The Board of Directors of the Merchant Marine Fund (CDFMM), Brazil, has agreed to finance basis BRL 2.15 billion (USD 640 million) for the construction of the Empresa de Docagens Pedra do Ingá (EDPI) ship repair yard facility of the Brasil Basin Drydock Company (BBDC).
The BBDC will now be able to contract the financing with the agreed financial agents BNDES, Banco do Brasil, Caixa Econômica, Banco do Nordeste or Banco da Amazônia. The Merchant Marine Fund (FMM) can finance up to 90% of the value of the project, with the definition of the credit percentage depending on a number of project parameters, according to McQuilling Partners, the project manager.
This announcement follows receipt by the BBDC of the Licença Prévia (LP – Preliminary Environmental License) from the relevant authorities in Brazil in July 2016 and clears the way to support funding efforts for the project.
Celso P. Souza, BBDC Project Manager for the EDPI facility development, explained that the project is expected to obtain the installation license before the end of the year and efforts were underway to complete the basic design engineering for the facility during 2017.
Representing founding shareholders McQuilling Partners, Dave Saginaw, Project Director of the BBDC, said that concurrent with the technical activities, the main focus now is to secure the primary funding for the project, and that these activities are underway to support beginning construction within 2017, and first repairs in 2019.
The EDPI facility will be located inside the harbor near the Port of Cabedelo in the municipality of Lucena in the state of Paraíba, in the northeast of Brazil. The 660,000 square meter facility will be purpose-built for ship repairs, and its two graving docks and hydro lift facilities are expected to be capable of drydocking any ship in the world merchant fleet.