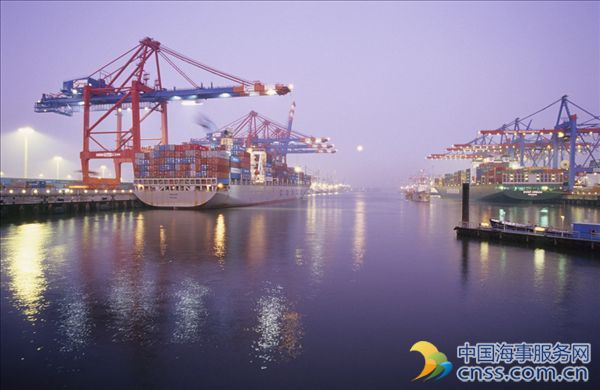 The work for Berth 5 and Berth 6 at King Abdullah Port in Rabigh will finish in a few weeks, the port's developer announced on Wednesday. The two berths are part of the port's strategic expansion plan, which aims to significantly uprate its capacity as well as its standing in the maritime industry both regionally and internationally.
"With the two new berths, the port's annual capacity will rise to 4 million TEU as of the beginning of the first quarter of 2017," said Abdullah Hameedadin, managing director of the Ports Development Company, the owner and developer of King Abdullah Port.
"This will extend the port's reach to the most important trade hubs in the region and the world, solidifying the role of the private sector in general, and King Abdullah Port in particular, in achieving the objectives of Saudi Vision 2030."
Last year, King Abdullah Port's annual throughput rose to 1.27 million TEU, making it the fastest growing port in the world, according to a recent study covering more than 120 container ports worldwide. This figure will continue to rise despite the challenges faced by the market and a slowdown in global economic growth. Moreover, the port's annual capacity rose by 25 percent to reach about 4 million in early 2017.
The management of King Abdullah Port expects to finalize the first phase of bulk cargo terminals with a capacity of 3 million tons, in addition to the RORO (roll-on/roll-off) terminals with a capacity of 300,000 CEU by the beginning of 2017. This comes specifically after announcing the strategic move of signing an SR2.7 billion financial agreement with both SABB and ANB, which reflects the banking sector's trust in King Abdullah Port.
Run by the Ports Development Company King Abdullah Port is the Kingdom's first port to be fully owned, developed and operated by the private sector. With its strategic location and state-of-the-art technologies, all managed by national and global experts who strive to offer the best possible services, King Abdullah Port has earned its place at the heart of the world's major shipping lines, all within a solid plan that will bring to reality its vision of becoming one of the largest ports in the world.
Source: Saudi Gazette