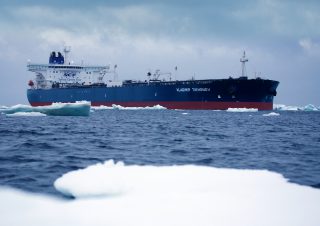 Russian Maritime Register of Shipping (RS) has completed the research work aimed at developing the Polar Water Operational Manual (PWOM) for the RS-classed ships ahead of the Polar Code's entry into force on January 1, 2017.
To assist the shipowners, RS said it has developed a detailed structure and the requirements related to the new regulation.
"A list of the ice navigation risks and the measures for their prevention and the minimization of their negative impact was compiled, based on the analysis of ships' operating experience in polar waters," RS said.
The manual should be available on board in compliance with the Polar Code, according to the register.
The International Code for Ships Operating in Polar Waters or Polar Code covers the full range of design, construction, equipment, operational, training, search and rescue and environmental protection matters relevant to ships operating in the waters surrounding the two poles.
Earlier this month, the Arctic shuttle tanker Shturman Albanov, owned by Russia's largest shipping company SCF Group (PAO Sovcomflot), received the first Polar Ship Certificate issued by RS.
The certificate confirms the vessel's compliance with the requirements of the Polar Code and was released by RS Murmansk Branch on December 22 in the port of Murmansk.