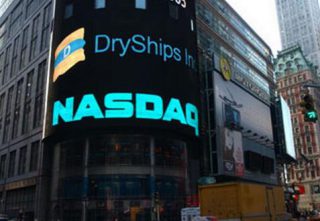 Greece-based owner of drybulk carriers DryShips Inc. is ready to start looking at acquisitions as it signed a new refinancing deal with Sifnos Shareholders, an entity controlled by the company's Chairman George Economou.
The deal was reached for the previously announced refinancing of the majority of DryShips' outstanding debt under the new senior secured revolving facility.
Under the terms of the agreement, Sifnos has extended a new loan of up to USD 200 million that is secured by all of the company's present and future assets except the MV Raraka.
"With total available liquidity of USD 155.8 million we are now ready to begin looking at acquisition opportunities in all of the shipping sectors including drybulk vessels, tankers, and gas carriers, as the opportunities arise," George Economou, Chairman and Chief Executive Officer, said.
The new revolver carries an interest rate of libor plus 5.5%, is non-amortizing, has a tenor of 3 years, has no financial covenants and was arranged with a fee of 2%.
In addition, Sifnos has the ability to participate in realized asset value increases of the collateral base in a fixed percentage of 30%.