Cosco Shipping, FAW Enter Vehicle Transportation Deal
2017-01-05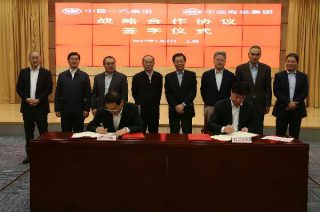 Shipping giant China Cosco Shipping Group (Coscocs) has entered into a strategic agreement with Chinese state-owned automaker FAW Group for the transportation of vehicles and components.
Under the agreement, signed on January 3 in Shanghai, the parties also plan to strengthen their co-operation in warehousing, according to Coscocs.
The company added that a partnership would be established to jointly explore the market, green transport of water transport, transport capacity advantages.
The parties informed that they will also work together to improve logistics efficiency and reduce logistics costs.
Source from : World Maritime News