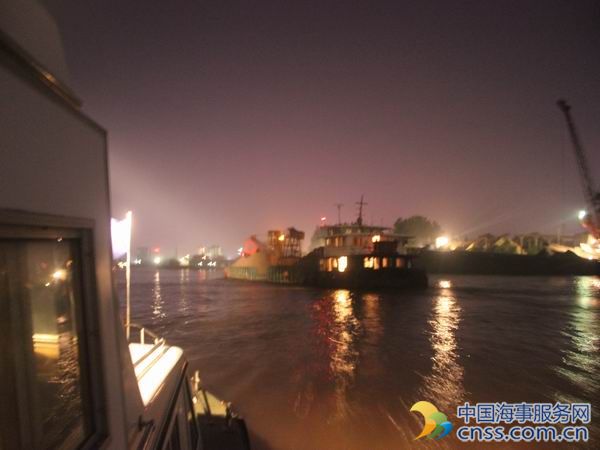 The entire shipping industry witnessed the long-awaited turn in business environment with last week's news that Hanjin Shipping, a South Korean shipping giant which is considered as the 7th largest container carrier in the world would finally announce its move for liquidation after months of recovering attempts that sank into unsalvageable debacle. Although this scenario is quite annoying to many corners of the shipping industry where over 95% of world cargo are transported through container lines; the drastic and much deadly freight market loss expected a sudden fall of a carrier in this over-crowded ship volumes where scrap market has evenly dropped down leaving out any option of scrapping additional ships in the trade. The decision of Hanjin's banks to cease financial support not only led the shipping giant's Board to vote for a voluntary winding-up but also led several leading ports including the Korean Busan Port denying entry to Hanjin vessels fearing that the company may not be able to meet its docking and dry docking charges in the days to come in wake of the insolvency proceedings that start in its domestic courts in South Korea. Already, 10 Hanjin vessels have been seized in China with more expected of possible detention on grounds of non-settlement of outstanding claims, with one other ship been seized in Singapore. According to the South Korean Maritime Ministry, about 540,000 TEUs are already afloat Hanjin vessels in this time of turmoil.
While the like successor to Hanjin, M/s Hyundai Merchant Marine Co., planning to deploy 13 of its vessels to ease cargo distribution between the ports of US / Europe and South Korea, massive supply distribution issues have arisen in almost all parts of the world where Korean exports have faced significantly greater degree of delivery and competition fiascos with their market competitors in the forthcoming seasonal time. This would further enlarge if those who have maritime claims against the bankrupt carrier seek injunctions in various corners of the world under Admiralty proceedings in law. Such law suits will not only create panic among cargo owners in disputed vessels but also bring about complexities in Cross-Border Insolvencies. Shipping being an international business on, which carriage of goods overwhelmingly depended on movement of sea-traffic; legal complexities would definitely put the trade on an uncertain hold.
For example, Sri Lanka being a country that applies Rules of Admiralty as per the English Common Law of Admiralty, any claimant having an interest over a ship in any of the following situations that may relate to a possible action against a vessel of a company before an insolvent proceeding, may face an anticipatory arrest. These include; any claim for loss / damage to goods carried in a ship; any claim arising out of ay agreement relating to the carriage of goods in a ship or to the use, or hire of a ship; any claim in respect of goods or materials supplied; any claim in respect of services rendered, to a ship for her operation or maintenance; any claim in respect of repair or equipment of a ship or dock charges or dues; any claim by a Master or member of the crew of a ship for wages, or for any money of property which is recoverable as wages; and any claim by Master, Shipper, Charterer, or Agent in respect of disbursements made on account of a ship. These have been well spelt in Section 2(1) of the Admiralty Jurisdiction Act No. 40 of 1983 where claimants against a rightful maritime claim could well found its entitlement to lead for an arrest of a vessel alleged to have committed an act of the aforesaid by virtue of Section 7 of the said Law. In such circumstance, the only way of releasing the vessel from arrest would be either pay into court, the amount so claimed in the action or an amount equal to the appraised value of the vessel or property which has been arrested / detained; OR provide bail, guarantee, or other security to the satisfaction of the claimant for the payment of such amount.
However, much of the complexities arise in a like scenario than that of a general arrest circumstance. The reason behind it, is that the parent entity is facing an insolvency proceeding back home. With the company filing for bankruptcy protection last Wednesday, 31st August 2016, has refused permission to offload or take aboard containers due to lack of guarantees that tugboat pilots and stevedores would be paid. In this aftermath, several jurisdictions including China have reported seizing of Hanjin vessels for the benefit of its creditors in China. Such actions may lead into a massive outcry of multiple legal battles around the world in respect of the ships seized in such nature and the cross boarder insolvency proceedings already institute in the shipping company's real seat. While accepting Hanjin's bankruptcy protection procedure, a day after the filing of it by the shipping company, the Seoul Central District Court has said in a statement that "we decided quickly to begin court receivership for Hanjin Shipping given its presence in the local shipping industry and its impact on the economy as a whole". The total debt being Won 6.1 trillion which is equivalent to USD 5.4 billion by the fall of June 2016, there may be some hope for its creditors when the Hanjin management is expected to place its revival plan on November 25, 2016 with Hyundai most probably acquiring the assets of Hanjin through fresh funds injected by state-run Korea Development Bank.
Source: Sri Lanka Guardian