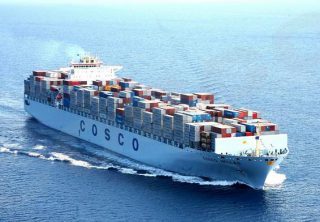 Shipping giant China Cosco Shipping Group (Coscocs) has entered into a CNY 180 billion (USD 26 billion) financing agreement with China Development Bank (CDB), according to information provided by the company.
The financing deal, which will cover the period of the next five years until 2021, would be mostly used to boost China's One Belt, One Road project.
Under the agreement, the parties plan to further strengthen their cooperation while developing the country's maritime power.
China Cosco Shipping recently signed a strategic agreement with Chinese state-owned automaker FAW Group for the transportation of vehicles and components.
Under the agreement, signed on January 3 in Shanghai, the parties plan to strengthen their co-operation in warehousing, as well as explore the market, green transport of water transport, and transport capacity advantages.