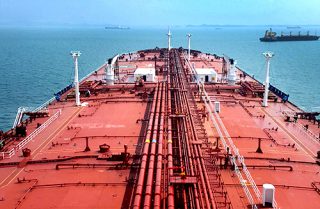 Hong Kong-based Agritrade Resources Limited has finalized the purchase of a very large crude carrier (VLCC) from Marshall Islands-based shipping company Chris Tanker Corporation.
Featuring a capacity of 309,300 dwt, the VLCC, which is classified by Lloyd's Register, was constructed in December 2001.
The VLCC is scheduled to join its new owner in January 2017.
The company said that its wholly-owned subsidiary Fair Cypress Limited purchased the oil tanker at a consideration of USD 23.7 million.
The parties earlier said that the USD 2.37 million will be paid as a deposit within three business days upon the signing of the agreement, while the remaining amount of USD 21.33 million will be paid upon the delivery of the VLCC.
Following the completion of the deal, the group will own three VLCCs, "which would contribute stable, sustainable and diversified income and cash flows to the group on a long-term basis,"Agritrade Resources said.