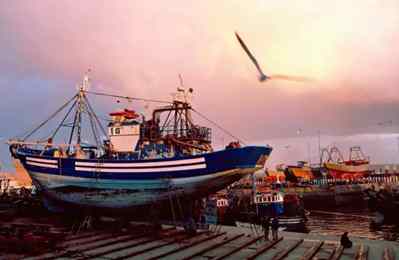 Banks, reinsurers and financial institutions have a much lower appetite for risk with regards to crude oil shipping from Iran than in the pre-sanctions era and this will not change in the near future, according to Mike Salthouse, deputy global claims director of North P&I club.
The headline sanctions on Iran and the Iranian crude trade were lifted almost a year ago on 16 January 2016, but Iranian legal and trade regimes have not regained the status they had before the sanctions were imposed.
"There has been a significant reduction in banks and financial institutions' appetite for risk with regard to business with Iran," said Salthouse, who is also chairman in the International Group of P&I clubs sanctions subcommittee.
P&I clubs are mutual insurers covering liability risks for shipping.
State-owned tanker operator NITC only secured insurance from a group of European P&I clubs in August 2016 and has still not unloaded Iranian crude at any European ports. Iranian crude cargoes have reached Europe on foreign flagged vessels since February 2016.
One of the main drivers behind this reduction in appetite is that companies are concerned that the US government will disapprove of them doing business with Iran and this could impact other areas of a company's business, particularly in the US. That concern has been underscored by US president-elect Donald Trump's threats to try to reverse the nuclear power deal done between Iran and the international community that led to the lifting of oil sanctions.
Insurers show a similar reluctance in doing business with Cuba despite the improvement of relations between the US and Cuba in the last 18 months.
That, in addition to the fines — many of which have been well over $100mn — that have been levied against financial institutions encourages companies to avoid insuring Iranian business and focus their efforts elsewhere.
Along with a low appetite for risk among insurers, banks in particular can also be a barrier as the non-nuclear sanctions still in place, coupled with their own reluctance to be involved in Iranian trade and possibly incur fines, means that payments to and from Iranian companies may not be processed.
"It is one thing for the International Group to provide insurance cover for [Iranian] trades; it is rendered ineffectual if banks obstruct the payment of Iran nexus claims or premiums," said Salthouse.
And this low appetite for risk is likely to continue in the future as many non-nuclear sanctions are still in place and US-domiciled reinsurers require licences — such as that granted to the American P&I club in February 2016 — to provide Iran-related insurance.
"The legacy issue will not change in the near future, it will need a significant passage of time," said Salthouse.
In addition to this, the change of political administration — and possibly change in political direction — has created further uncertainty in the industry and further discouraged insurers from the Iranian crude trade.
Given the very public condemnation of the Joint Comprehensive plan of action made by president-elect Donald Trump while campaigning for office, there is little incentive for cautious banks to resume transactions that may once again be made the subject of sanctions under the new administration, added Salthouse.
Source: Argus