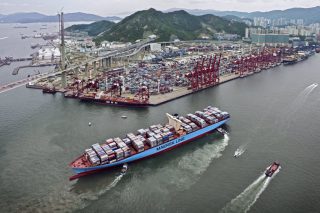 Annual container volumes at the Port of Hong Kong have fallen below 20 million TEU for the first time in thirteen years when the port saw 19.1 million TEU in 2002.
The port handled 19.58 million TEU in 2016 despite a strong finish in December which saw 1.8 million TEU, a 14.3 percent increase compared to 1.577 million TEU handled in December 2015.
Overall, the port's annual container volume dipped by 2.5 percent compared to 20.1 million TEU handled in 2015.
The ports's main terminals, the Kwai Tsing container terminals, handled 15.2 million TEU in 2016, a 2.4 percent reduction compared to 15.57 million TEU handled by the terminals in 2015.
In December 2016, the Kwai Tsing terminals handled 1.402 million TEU, 12.7 percent more than 1.245 million TEU handled at the terminals in December 2015.