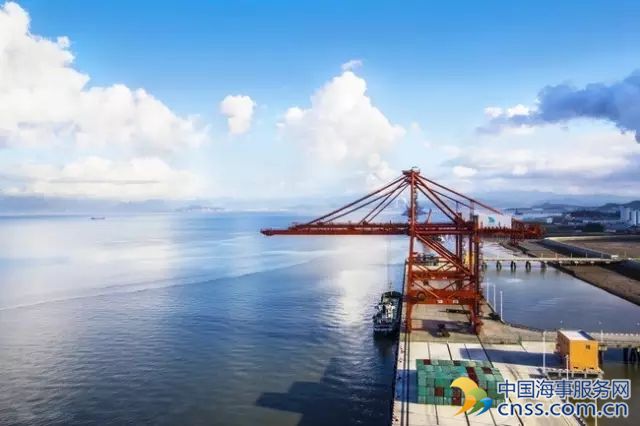 Saudi Arabia's crude exports surged to a 13 1/2-year high in November, just before it led global producers in restricting supplies to curb the worst glut in decades.
The world's biggest exporter shipped 8.26 million barrels a day, according to data published Thursday on the website of the Joint Organisations Data Initiative in Riyadh. That was the biggest outflow for any month since May 2003.
OPEC decided at the end of November to restrict supplies by 1.2 million barrels a day starting this month, with Saudi Arabia instrumental in the plan. Despite the extra barrels exported, Brent crude oil prices did rise that month, mostly because of the announcement of supply restrictions. Non-member producers, including Russia, pledged additional curbs.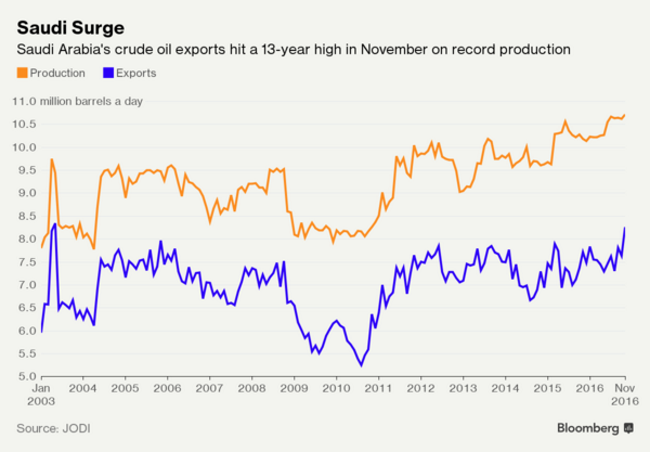 The initial signs are that producers are honoring their commitments to cut output this year. Saudi Arabia's Energy Minister Khalid Al-Falih said at the World Economic Forum in Davos, Switzerland, Thursday that there's been "very strong" compliance with the plan. The producers' pledges are to restrict what's pumped out of the ground, rather than what's loaded on tankers.
Saudi Arabia's oil production edged up to 10.72 million barrels a day in November, from 10.62 million in October, the JODI data show. The output data tracked exactly what the country told the Organization of Petroleum Exporting Countries, according to a monthly report the producer group published on Wednesday.
Story on how Saudi Arabia is increasingly using gas at home
One reason for the increase in cargoes could have been a surge in natural gas usage rather than crude domestically. The nation's Wasit gas plant has had an "immense impact" since coming online last March, leading to the substitution of gas for oil in power generation, OPEC said in its report. That potentially frees up more oil for export markets.
Source: Bloomberg