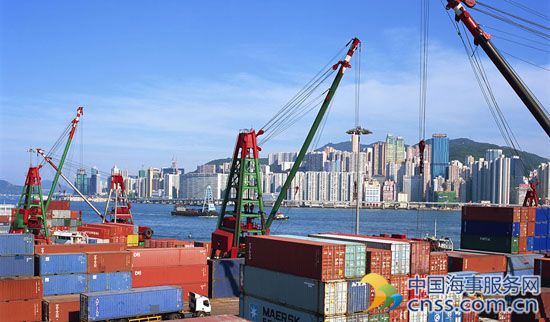 Wilh. Wilhelmsen Holding (WWH) reported an increase in total income and operating profit in the fourth quarter compared with the previous quarter. All business segments experienced higher income, partly due to non-recurring items.
Total income for the Wilh. Wilhelmsen Holding ASA group (WWH) was USD 710 million in the fourth quarter of 2016, up 8% from the previous quarter. The operating profit for the quarter was USD 86 million, which is an increase of 37% from the previous quarter. When adjusting for non-recurring events, operating profit increased with 29% compared with the third quarter.
"We are pleased to conclude that 2016 ended on a positive note", comments Thomas Wilhelmsen, group CEO, on the results for the fourth quarter. "Increased volumes in shipping, higher operating revenue and a gain following the sales of our safety business to Survitec lifted total income. In addition, the topline saw a positive contribution from the NorSea Group and Treasure ASA's investment in Hyundai Glovis."
"In many ways, 2016 was a historical year," says Wilhelmsen. "Westock listed Treasure ASA on the Oslo Stock Exchange, sold our safety portfolio to Survitec Group and sold Callenberg to Trident. In addition, we announced a new ownership structure for our shipping and logistics investments. We believe these changes will enable us to continue to shape the maritime industry. Through utilising our unique, global platform and extensive experience within the maritime and logistics industries, we see a sound potential to grow going forward, both through organic growth and mergers and acquisitions."
The board proposes a first dividend of NOK 3.50 per share and shareholder approval to declare a second dividend of up to NOK 2.50 per share. The general meeting will resolve the proposal at the annual general meeting scheduled 27 April.
Going forward, Mr Wilhelmsen expects the mild headwind to continue to affect the group's business entities.
Facing a challenging market, the board has and will continue to implement structural changes and optimise the organisation to improve operating margin and position the group for future growth.
Source: Wilh. Wilhelmsen Holding ASA