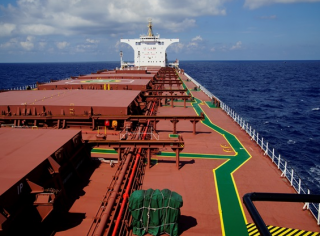 The dry bulk shipping market is expected to recover from 2017 onwards driven by a narrowing supply-demand gap, according to the shipping consultancy Drewry.
Namely, demand is projected to grow at a healthy pace of 3% while supply could grow by about 1% from 2017.
The growth in demand originates from a rise in iron ore and thermal coal trade, Drewry informed. Coal demand is expected to rise mainly from developing Asian countries including Vietnam, South Korea, Taiwan and China.
The rise in Chinese domestic steel consumption will provide employment to VLOCs and Capesize vessels carrying iron ore in the market. On the other hand, Vale's new project S11D has become the most cost effective iron ore mining project and will increase iron ore supply from Brazil increasing total tonne miles, which "will help demand for bigger vessels in the long term," according to Drewry.
The supply side is projected to grow by just 1% from 2017 because of high scrapping and a thin orderbook. The environmental regulations on Ballast Water Treatment System (BWTS) and IMO's regulation on use of low sulphur fuel oil in 2020 which will result in high scrapping of old tonnages.
Additionally, a contracting orderbook and low future new orderings due to limited financing availability are keeping a check on future deliveries.
"At this point in time, the orderbook as a percentage of the total fleet, which is a strong indicator of future deliveries currently stands at a decade low," Drewry said, adding that the outlook for dry bulk demand coupled with a small orderbook of newbuilds as a percentage of the total fleet capacity "will ensure a sustained recovery in the dry bulk market."