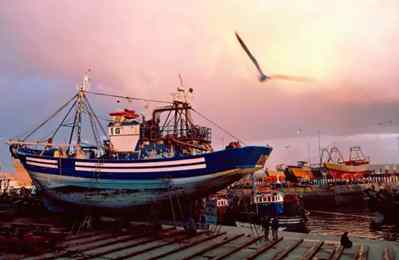 Greece must immediately reach an agreement with creditors on the release of bailout funds or risk another recession and even more austerity measures, the country's central bank chief said.
"Any further delay in completion beyond this month will feed a new circle of uncertainty," Bank of Greece Governor Yannis Stournaras told lawmakers in Athens on Monday, saying this could make reaching a deal harder. "Such a vicious cycle could return the economy to recession and a rerun of the negative developments that took place in the first half of 2015."
Prime Minister Alexis Tsipras is heading toward a reprise of the antagonistic relationship with Greece's creditors that previously almost knocked the nation out of the euro. Over the weekend, he lashed out again at the International Monetary Fund, one of the institutions monitoring Greece's rescue, after auditors insisted on legislation that would trigger further budget cuts if fiscal targets are missed.
Greece "significantly" beat its 2016 fiscal target, the European Commission said Monday, achieving a budget surplus before interest of 2.3 percent of gross domestic product, compared with a goal of 0.5 percent. The surplus will widen to 3.7 percent in 2018, in line with targets, provided the government implements the terms of its 86 billion-euro ($91 billion) bailout program, the Commission said.
That's at odds with the IMF's view that the surplus won't get above 1.5 percent without more cuts.
The EU projections underpin the government's frustration with the IMF's stance. European Economics Commissioner Pierre Moscovici will visit Athens on Wednesday for talks with Tsipras and Finance Minister Euclid Tsakalotos to find a way to break the impasse, he told reporters in Brussels Monday.
Germany and the Netherlands have threatened to end the Greek program if a deal isn't reached that included the IMF. German Finance Minister Wolfgang Schaeuble's vocal insistence gave the IMF leverage when lobbying for its demands, according to a European official involved in the discussions.
"Tsipras' room for action is very limited," said Patrick Esteruelas, head of research at Emso Asset Management. "He can either comply with the creditors' latest requests and attempt to spin them positively, or call new elections in the knowledge that he will lose them and he will be out of government. He has no other options."
The yield on Greece's two-year notes rose 33 basis points to 9.2 percent at 4:02 p.m. on Monday after reaching a five-month high on Thursday. The benchmark Athens Stock Exchange rose 0.7 percent.
The German government's goal is to complete the Greek bailout program with the IMF on board, Chancellor Angela Merkel's spokesman, Steffen Seibert, said in Berlin on Monday.
EU officials set an informal Feb. 20 deadline for Greece to complete the review, before the start of a busy national election season that will make additional negotiations with Tsipras's government politically difficult. Failure means Greece may not be able to repay about 6 billion euros of bonds it has coming due in July.
Source: Bloomberg