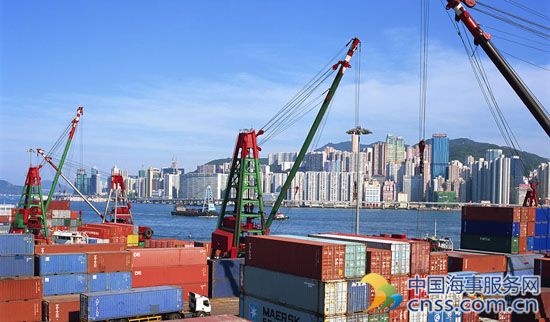 MEPs yesterday backed reforms of the EU emissions trading system (ETS) that will, for the first time anywhere, regulate international ship CO2 emissions as well as significantly tighten the cap on aviation emissions. Transport & Environment welcomed the reforms as both a much needed first move to kickstart maritime climate action and evidence that aircraft emissions will now be treated on a par with those of other ETS sectors [1]. The sustainable transport group called on EU governments to support the European Parliament's amendments to the ETS in the coming trilogue negotiations.
By including shipping in the ETS, this sector, which has CO2 emissions equal to those of the Netherlands, will start contributing to the EU's emissions reduction targets for the first time. The proposal will see shipowners buy ETS allowances from 2023 onwards or pay an equivalent amount into a new Maritime Climate Fund. The fund will minimise administrative burden by buying allowances on the sector's behalf and reinvesting the revenues to make ships and ports cleaner and more efficient. The measure will only enter into effect if the International Maritime Organisation does not agree global action by 2023.
Bill Hemmings, aviation and shipping policy director at T&E, said: "This crossparty proposal will end the anomaly of shipping being the only sector in Europe not contributing to the 2030 emissions reduction target. EU governments must follow Parliament's lead and agree that ship CO2 emissions must go in the EU ETS if the IMO does not act. The benefits to our climate through less warming and to our industry and economy through lower fuel costs cannot be ignored."
MEPs also endorsed reforms to aviation provisions in the EU ETS after 2020, including reducing the emissions cap and the number of free allowances – thus requiring the sector to make a fairer contribution to Europe's climate effort. This is a strong response to the Commission's separate proposal of 3 February – to be considered soon by MEPs – which called for flights that enter or exit Europe to be excluded from the ETS indefinitely.
Bill Hemmings concluded: "Parliament has sent a clear signal that stronger measures are needed to rein in aircraft emissions. MEPs are standing by the basic principle that all sectors must make a fair contribution to tackling climate change. Their proposal should be the basis for discussions with EU governments and the Commission on aviation's continued role in the ETS."
Source: Transport & Environment