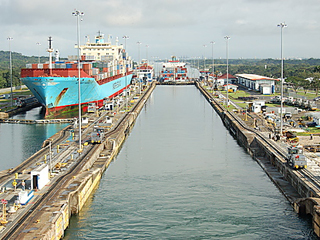 Monthly high sulfur gasoil flows from the Amsterdam-Rotterdam-Antwerp hub to West Africa rose over February, data from Platts trade flow software cFlow showed, as Nigeria and Ghana looked to export markets to fill supply shortfalls.
The Nigerian National Petroleum Corporation this week said they would maintain the country's supply of refined products, including gasoil used in cars and power generation.
"These measures include…immediate importation of three additional Automotive Gas Oil (AGO) cargoes before the end of February," state-controlled NNPC said in a statement.
Nigeria has experienced frequent fuel shortages due to issues obtaining US dollars and letters of credit in order to purchase refined oil imports.
"[The initiative is] to avoid product shortage and ultimately keep local prices affordable," a trader focused on Nigeria said Thursday. Unlike gasoline, gasoil is not regulated in Nigeria.
Over February, five cargoes confirmed as gasoil fixtures and three other clean products vessels loaded in ARA and were now headed for Lome, Togo, cFlow showed.
"WAF enquiries have picked up," a London-based shipbroker said.
Among the confirmed gasoil fixtures in February were the Long Range 1 tankers Fortune Victoria and Torm Sofia and the LR2 Navig8 Solace.
Among the cFlow fixtures were two cargoes taking gasoil and gasoline directly to Tema, Ghana.
Following the change in government last month, the existing supply contract for gasoil was suspended, local sources said, leaving state stocks very low.
"Now the government has changed, the supply agreement is over. The stocks that were supposed to arrive are not coming…So bulk distribution companies are filling the gap," a local distributor said.
The fixtures headed to Tema, Ghana, are the Medium Range vessels Nave Bellatrix and Gunhild Kirk, shipping sources said.
Source: Platts