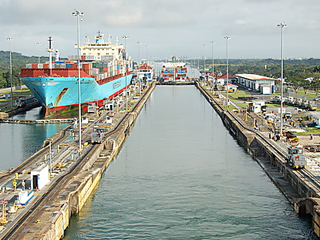 It seem as if we have been here before: the euro zone fretting that a crisis with Greece will balloon out of all proportion while the government in Athens says it will not impose one euro more in cuts on its austerity-battered public.
Cue a euro zone finance ministers meeting in Brussels.
There are differences this time from two years ago when a battery of "last chance" meetings over a new bailout brought Greece to the brink of bankruptcy and default – and threatened the euro zone with its first dropout.
When the ministers have their regular meeting on Monday there will be little brinkmanship or fear of failure. For one thing, a bailout is already in place – the argument this time is about compliance and future targets in order to get another tranche of money.
Indeed, some euro zone officials have been briefing privately that Greece has enough money to see it through for now, even if it fails to get the next tranche of bailout funds by the July deadline for paying back as much as 7.5 billion euros of debt falling due.
But it would not be trite to say that another festering row with Greece is the last thing the euro zone needs when faced with a protectionist U.S. president, Britain leaving the European Union, and anti-euro politicians vying for power or presence in French, Dutch and German elections.
So EU officials have been urging speed in finding agreement and calmly warning of instability ahead if none is found.
"There is a common understanding that time lost in reaching an agreement will have a cost for everyone," the European commissioner responsible for the euro, Valdis Dombrovskis, told Greek news portal Euro2day.
The issue, however, is multi-layered and thus particularly complex. Part of it is about what kind of primary surplus – what is left in a surplus budget before debt obligations – Greece must reach and run for some time.
The bailout, signed by Greece and euro zone lenders, says 3.5 percent of gross domestic product (which would be by far the highest in the euro zone). The International Monetary Fund, the other major lender, says that is undoable without further Greek belt-tightening.
It says 1.5 percent of GDP and some form of debt relaxation – for example, over what is paid when – would be more realistic and sustainable.
The IMF, furthermore, says it won't participate in any bailout that it does not believe to be viable. Germany and others say that the IMF must be a part of the bailout or there is no deal.
Both lenders have told Greece they want about 3.6 billion euros (£3 billion)in additional savings, including a reduction in the tax- free income threshold, now at about 8,600 euros per person per year, a number the IMF maintains lets some 56 percent of wage-earning Greeks escape paying income tax.
Greece says no. Its economy contracted again in the fourth quarter of 2016, nearly one in four Greeks is unemployed and its pensioners have already seen 11 cuts to income.
So plenty of scope for crisis – if not quite yet.
GROWTH MODE
This old-but-new pressure comes as the euro zone's overall economy is beginning to pick up. How sustainable it is, however, may be seen on Tuesday when research firm Markit releases its flash – or preliminary – purchasing manager indexes for the euro zone, France, and Germany, as well as for the United States.
Reuters polls suggest that the composite indexes – which test the views of manufacturing and services businesses and correlate closely with economic growth – will be down for Germany and France, if still in growth mode.
The euro zone index is expected to be flat, held up presumably by member countries where there is no flash report, such as Spain.
The U.S. manufacturing index, in the meantime, is expected to dip slightly.
This all points to an easing off of growth – but not one that necessarily presages trouble ahead.
EU-quitter Britain, meanwhile, is not be so blessed. It is doing well, but has just had the first signs of Brexit economic trouble. Consumers in January were hit by rising inflation and factory input prices rose 20.5 percent to their highest since 2008.
A report by the Confederation of British Industry, due on Monday, may show whether any of it has spilled over into industrial orders – although the weaker pound should help exports and offset any UK slowdown.
Slightly off the beaten path, meanwhile, is Israel, which has shown some surprising recovery. Its gross domestic product surged at an annualised 6.2 percent in the fourth quarter of last year and it has just shaken off 28 months of deflation.
Look for industrial output numbers and a Bank of Israel meeting next week for more.
Source: Reuters (By Jeremy Gaunt, Additional reporting by Michele Kambas in Athens. Graphic by Vincent Flasseur, editing by Larry King)