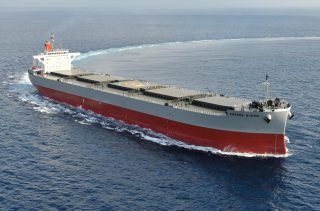 A
subsidiary of Japan's shipping company Kawasaki Kisen Kaisha, K Line (India) Shipping Private (KLISP), joined the Indian National Shipowners' Association (INSA) at the end of January 2017.
"By becoming an INSA member, we anticipate this will enable us to become more actively engaged in the Indian shipping industry as well as become even more deeply rooted in activities of the local market," K Line said.
Established in 2014, KLISP takes part in the country's coastal trade as well as international trade business as an Indian shipping company.
Earlier this year, the company entered into a long-term consecutive voyage contract (CVC) contract with an Indian charterer.
In December 2016, KLISP expanded its fleet as it purchased the Indian-flagged bulk carrier Ganga K. With the acquisition of the 58,000 dwt bulker, KLISP was officially entitled to join INSA.