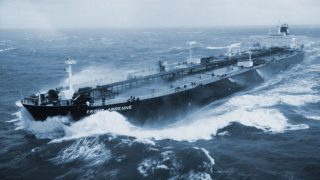 John Fredriksen-controlled tanker owner and operator Frontline has reached an agreement to buy two very large crude carrier (VLCC) resales from South Korean Daewoo Shipbuilding & Marine Engineering (DSME).
Purchased at a price of USD 77.5 million a piece, the new 300,000 dwt VLCCs are scheduled for delivery in September and October 2017.
The company unveiled the purchase as part of its financial report, saying that the VLCC resales were bought at "historically low prices without adding to the size of the global fleet."
"The company has already initiated dialogues with banks to finance our two newly acquired resale VLCCs and are confident that we will be able to secure financing at attractive terms," Inger M. Klemp, Chief Financial Officer of Frontline Management AS, said.
Through the year ended December 31, 2016, Frontline saw its net income increase to USD 177 million from USD 154.6 million reported in the previous year, while its net income for the fourth quarter fell to USD 18.3 million from USD 58.5 million seen in the same quarter in 2015.
Earlier in 2017 Frontline approached crude oil tanker company DHT Holdings with a proposal for a possible business combination whereby the company would acquire DHT in a stock-for-stock transaction, which was declined by DHT's board.
In February, the company presented an improved and final offer of 0.80 Frontline shares per DHT share, which was also declined by DHT's board.
"As DHT's largest shareholder we are surprised that DHT's Board has declined our repeated attempts to discuss a business combination that we believe is clearly in the best interest of all shareholders," Robert Hvide Macleod, Chief Executive Officer of Frontline Management AS, said.
Frontline informed that the improvement in crude tanker rates in the fourth quarter was attributable to seasonality as well as a strong increase in OPEC volumes ahead of the implementation of production cuts.
The company added that it remains of the opinion that 2017 will see pressure on freight rates as further newbuildings are delivered.