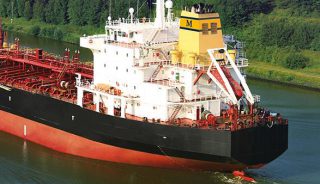 Hamburg-based shipping trust Marenave Schiffahrts has received another renewed extension of statements of financing banks not to seriously demand payment in light of pending restructuring negotiations.
Until today, Marenave Schiffahrts has received written declarations of the relevant financing banks, according to which they extend their statements (partially) until March 31, 2017.
These statements are subject to immediate revocation notably in case that certain milestones are not reached in due time or to the banks' satisfaction.
The negotiations on agreements on the restructuring and release of liability between the company and the financing banks are being continued.
In February 2017, Marenave reached an investment agreement with Offen Group and DEVK Allgemeine Versicherungs-Aktiengesellschaft, which will provide an initial financing in the minimum amount of EUR 2 million (USD 2.1 million) to be effected by way of capital measures.
The parties will engage in further talks on financing and investment, depending on the further course of the project, in the order of EUR 14 million.