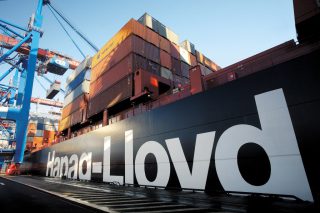 The five member lines of THE Alliance said that they will establish an independent trustee to manage funds to be used if one of the carriers suffers a bankruptcy.
Through the contingency plan, the fund will be used to continue alliance operations in the event of insolvency of one or more members of THE Alliance, which comprises Hapag-Lloyd, K Line, Mitsui O.S.K. Lines (MOL), Nippon Yusen Kabushiki Kaisha (NYK Line) and Yang Ming.
The independent trust fund will safeguard that customers' cargo on board of the affected members' ships will be carried to the port of destination, the member carriers said.
The plan was devised on the back of Hanjin Shipping's demise, which "showed a clear demand for such a safety net," THE Alliance added.
Additionally, the member carriers unveiled the final network after all needed preparations have been finalized.
Starting from April 2017, THE Alliance plans to deploy more than 240 ships in 32 services connecting over 75 major ports throughout Asia, North Europe, the Mediterranean, North America, Canada, Mexico, Central America, the Caribbean, Indian Subcontinent and the Middle East with a range of direct port-port-connections.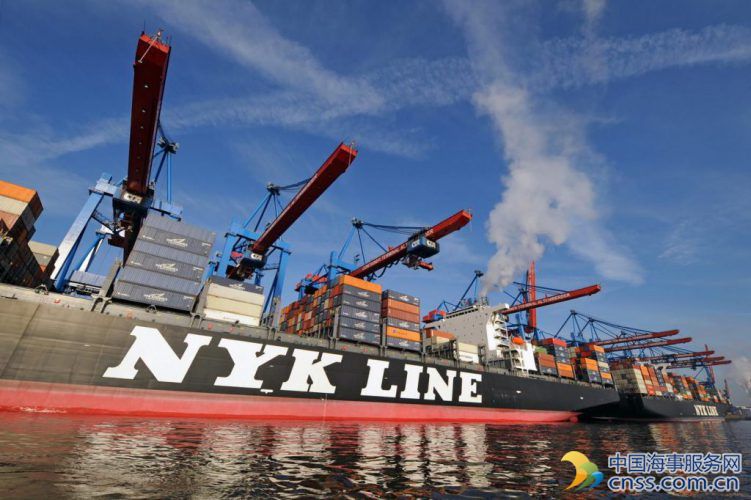 The final port rotations of the total 32 services will be as follows:
Asia and North Europe
FE 1:
Kobe – Nagoya – Shimizu – Tokyo – Singapore – Jeddah – Rotterdam – Hamburg –
Southampton – Le Havre – Singapore – Kobe
FE 2:
Xingang – Dalian – Qingdao – Shanghai – Ningbo – Hong Kong – Yantian – Singapore –
Tangier – Southampton – Hamburg – Rotterdam – Le Havre – Tangier – Jebel Ali – Hong
Kong – Qingdao – Xingang
FE 3:
Hong Kong – Xiamen – Kaohsiung – Yantian – Rotterdam – Hamburg – Antwerp – London
Gateway – Piraeus – Singapore – Hong Kong
FE 4:
Pusan – Ningbo – Shanghai – Rotterdam – Hamburg – Antwerp – Southampton – Shekou –
Yantian – Pusan
FE 5:
Laem Chabang – Cai Mep – Singapore – Colombo – Rotterdam – Hamburg – Antwerp –
London Gateway – Jeddah – Colombo – Singapore – Laem Chabang
Asia and the Mediterranean
MD 1:
Qingdao – Shanghai – Ningbo – Yantian – Singapore – Damietta – Barcelona – Valencia –
Fos – Genoa – Damietta – Singapore – Shekou – Qingdao
MD 2:
Pusan – Ningbo – Shanghai – Kaohsiung – Yantian – Singapore – Jeddah – Genoa – La
Spezia – Barcelona – Valencia – Singapore – Hong Kong – Pusan
MD 3:
Pusan – Shanghai – Ningbo – Yantian – Singapore – Jeddah – Ashdod – Piraeus – Istanbul
(Ambarli) – Izmir/Aliaga – Mersin – Jeddah – Singapore – Kaohsiung – Pusan
Asia and the Middle East
AGX:
Pusan – Qingdao – Shanghai – Ningbo – Shekou – Singapore – Jebel Ali – Dammam – Jubail
– Abu Dhabi – Port Kelang – Singapore – Ningbo – Pusan
Transpacific – West Coast
PN 1:
Qingdao – Shanghai – Nagoya – Tokyo – Tacoma – Vancouver – Tokyo – Nagoya – Kobe –
Qingdao
PN 2:
Singapore – Laem Chabang – Cai Mep – Kaohsiung – Yantian – Tacoma – Vancouver –
Tokyo – Kobe – Kaohsiung – Singapore
PN 3:
Hong Kong – Yantian – Ningbo – Shanghai – Pusan – Vancouver – Seattle – Pusan – Hong
Kong
PS 1:
Kobe – Nagoya – Tokyo – Sendai – Los Angeles/Long Beach – Oakland – Tokyo – Nagoya
– Kobe
PS 2:
Kobe – Nagoya – Shimizu – Tokyo – Los Angeles/Long Beach – Oakland –Tokyo – Kobe
PS 3:
Singapore – Laem Chabang – Cai Mep – Hong Kong – Los Angeles/Long Beach – Oakland
– Tokyo – Hong Kong – Singapore
PS 4:
Hong Kong – Yantian – Kaohsiung – Keelung – Los Angeles/Long Beach – Oakland –
Keelung – Kaohsiung – Da Chan Bay – Hong Kong
PS 5:
Shanghai – Ningbo – Los Angeles/Long Beach – Oakland – Shanghai
PS 6:
Qingdao – Ningbo – Shanghai – Pusan – Los Angeles/Long Beach – Oakland – Pusan –
Qingdao
PS 7:
Xiamen – Hong Kong – Yantian – Los Angeles/Long Beach – Xiamen
PS 8:
Dalian – Xingang – Qingdao – Pusan – Los Angeles/Long Beach – Oakland – Pusan –
Kwangyang – Dalian
Transpacific – East Coast (via Panama and Suez)
EC 1:
Ningbo – Shanghai – Pusan – Tokyo – (Panama Canal) – Manzanillo – Savannah –
Jacksonville – Charleston – Norfolk – Miami (Seasonal) – Manzanillo – (Panama Canal) –
Balboa – Los Angeles/Long Beach – Oakland – Tokyo – Kobe – Ningbo
EC 2:
Qingdao – Ningbo – Shanghai – Pusan – (Panama Canal) – New York – Boston – Wilmington
– Savannah – (Panama Canal) – Pusan – Qingdao
EC 3:
Kaohsiung – Xiamen – Hong Kong – Yantian – Shanghai – (Panama Canal) – Savannah –
Norfolk – (Panama Canal) – Balboa – Pusan – Kaohsiung
EC 4:
Kaohsiung – Hong Kong – Yantian – Cai Mep – Singapore – (Suez Canal) – New York –
Norfolk – Savannah – Jacksonville – Charleston – (Suez Canal) – Singapore – Kaohsiung
EC 5:
Laem Chabang – Cai Mep – Singapore – Colombo – (Suez Canal) – Halifax – New York –
Savannah – Norfolk – Halifax – (Suez Canal) – Jebel Ali – Singapore – Laem Chabang
Transatlantic
AL 1:
Bremerhaven – Antwerp – London Gateway – Norfolk – Philadelphia – New York – Halifax –
Bremerhaven
AL 2:
London Gateway – Le Havre – Rotterdam – Bremerhaven – New York – Charleston – London
Gateway
AL 3:
Antwerp – Bremerhaven – Southampton – Charleston – Savannah – Port Everglades –
Houston – Savannah – Norfolk – Antwerp
AL 4:
Southampton – Antwerp – Bremerhaven – Le Havre – Veracruz – Altamira – Houston – New
Orleans – Mobile – Southampton
AL 5:
Southampton – Rotterdam – Hamburg – Antwerp – Le Havre – Savannah – Cartagena – Los
Angeles/Long Beach – Oakland – Seattle/Tacoma – Vancouver – Oakland – Los
Angeles/Long Beach – Balboa – Cartagena – Caucedo – Savannah – Southampton
AL 6:
Salerno – Livorno – La Spezia – Genoa – FOS – Halifax – New York – Norfolk – Savannah
– Salerno
AL 7:
Barcelona – Tarragona – Valencia – Algeciras – Halifax – New York – Norfolk – Savannah
– Valencia – Tarragona – Barcelona