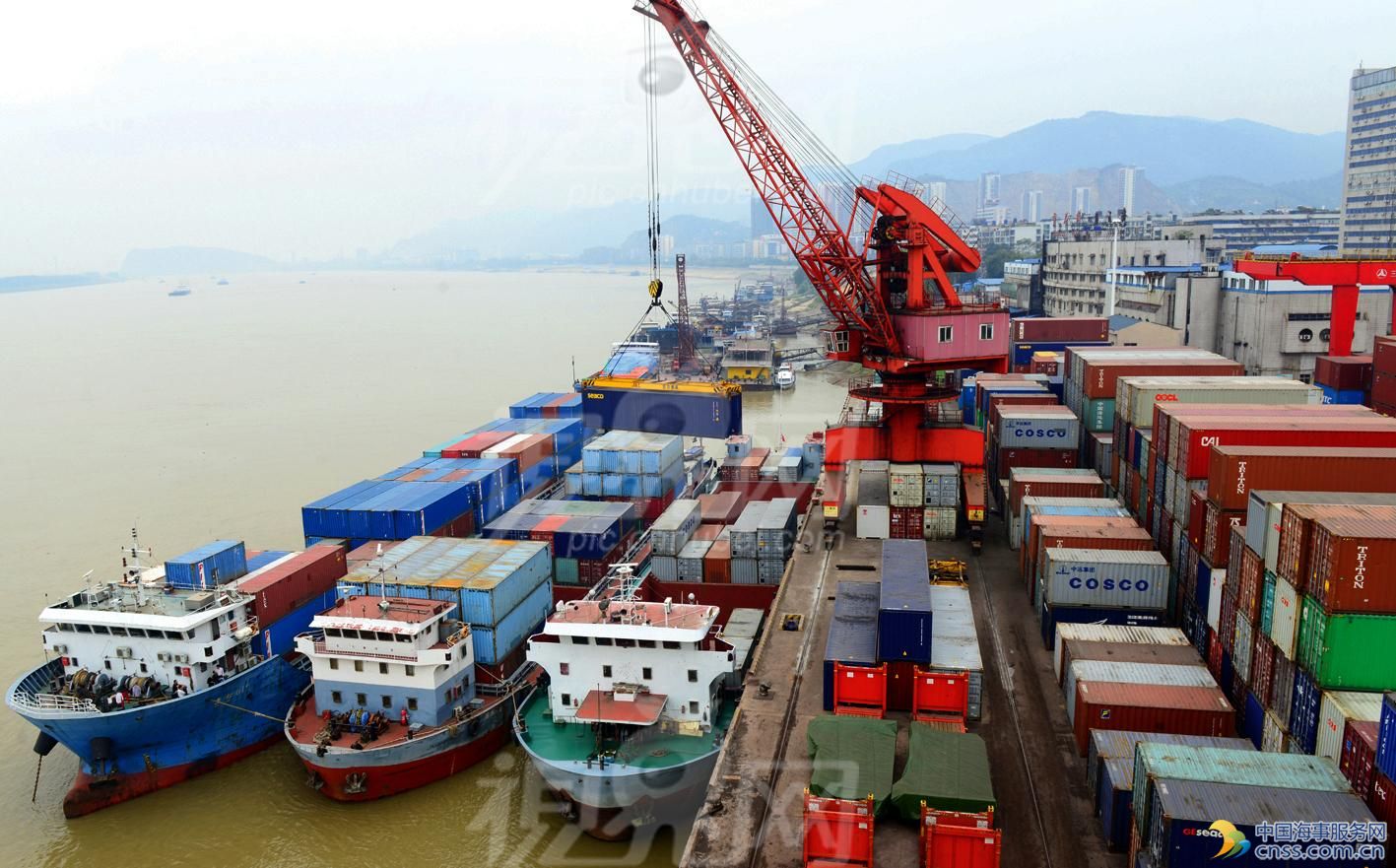 East Africa and the Indian Ocean
Somalia: Officials say pirates hijack bunkering tanker 16 nm off Puntland
13 March
Puntland officials, speaking on condition of anonymity, said that more than 24 assailants on board two skiffs hijacked a bunkering tanker on 13 March. The statement came after reports the tanker, the Sri Lankan-flagged Aris 13, had sent a distress signal and reported that it was being followed by two skiffs before its tracking system was turned off, 16 nm off northeast Puntland. Investigations into the reports are ongoing and the EU's anti-piracy mission EU NAVFOR is flying aircraft overhead to assess the situation, confirming that it had received reports of the incident.
PGI Analysis: If confirmed, the incident would mark the first successful hijacking of a commercial vessel off the Horn of Africa since May 2012, although attempted attacks have persisted. There has been an uptick in reports of suspicious approaches in the Gulf of Aden in recent months, with three such incidents reported in 2017, and other incidents are likely to have gone unreported. Hijackings of smaller vessels, including dhows and foreign fishing vessels, have also continued, with the UN Office on Drugs and Crime reporting in 2016 that three such vessels were still in captivity. Further piracy-related activity was reported in October 2016 when EU NAVFOR confirmed a piracy related attack some 330 nm east of Hobyo in Somalia, when gunmen exchanged fire with a merchant vessel. The attack was successfully repelled by the armed security team.
The international military response to the piracy epidemic between 2008-2012, in combination with the use of vessel hardening measures, have been key to combating the attacks, although there are concerns both factors have been undermined in recent months. There are ongoing concerns among shippers over the drawdown of international naval forces in the region after NATO ended its counter-piracy mission Ocean Shield in the region in December 2016, although NATO previously said they will continue to monitor the situation closely and will not rule out out any future deployments to the area. Piracy monitor Oceans Beyond Piracy has also reported that vessels are increasing flouting the shipping industry's Best Management Practices by sailing slower and closer to the Somali coast than recommended by the guidelines.
Yemen: Coast guard vessel strikes mine off Mokha
10 March
The United Kingdom Marine Trade (UKMTO) reported that a Yemeni coast guard vessel had struck a sea mine off the port of Mokha on the Red Sea coast. The blast killed two crew members and injured eight others.
PGI Analysis: The incident appears to substantiate reports from the US Navy in February 2017 that pro-Houthi forces had laid mines in areas under their control, reinforcing concerns about the impact of Yemen's civil conflict on commercial shipping traffic in the region. The Yemeni conflict has substantially increased the threat to vessels transiting past Yemen's west coast and the Bab el Mandeb strait, as much of the fighting has centred around strategic ports held by Houthi militants.
Yemen: Four skiffs approach merchant vessel off Mukalla
9 March
A merchant vessel reported that two mother ships deployed a total of four skiffs, which proceeded to approach and come within 1 cable of their vessel at 1145 hrs local time 81 nm southeast of Mukalla in the Gulf of Aden. The approach prompted the armed security team to show their weapons and fire three flares, leading the skiffs to change course before retreating.
PGI Analysis: The report comes amid an uptick in suspicious approaches off Yemen since July 2016, often by heavily armed gunmen, although the majority of such attacks have been concentrated around the Bab el Mandeb. The presence of a mother vessel is typical of Somali piracy, indicating that the incident could be piracy-related rather than linked to the conflict in Yemen. Repeated suspicious approaches by gunmen in the region in recent months underscores the need for continued vigilance for vessels transiting the High Risk Area.
Southeast Asia
Indonesia: Robbers board tanker in Dumai, steal ship's property
11 March
An unknown number of robbers boarded a Singapore-flagged chemical tanker in Lubuk Gaung Inner Anchorage, Dumai. They stole the ship's property and fled unnoticed. The theft was discovered by the duty crew during routine rounds at 1145 hrs local time.
Indonesia: Robbers board tanker in Merak Anchorage
9 March
Unidentified robbers boarded a Norway-flagged product tanker in Merak Anchorage in Indonesia. The duty crew spotted a boat close to the stern and informed the officer on watch at 1206 hrs local time. The alarm was raised and crew mustered. Upon hearing the alarm, one robber was seen jumping overboard and fled with two others waiting in the boat. Nothing was reported stolen.
PGI Analysis: Petty thefts are commonly reported at Indonesian anchorages, particularly Dumai. In most cases robbers are non-violent and easily deterred, although there has been an increase in reports of thieves using violent methods such as tying up and threatening crew members with knives and other weapons, in some instances resulting in injuries, since early 2016.
Philippines: Cargo vessel evades gunmen off Boan Island
5 March
According to a late report in Malaysian media, Vietnamese cargo vessel MV PHU AN 268 escaped a group of armed pirates in the waters off Boan Island in the Philippines' Sulu Sea. According to the crew, a boat with six people attempted to intercept the cargo vessel, which escaped by hailing Malaysian security forces, the Eastern Sabah Security Command, increasing speed and changing course towards Malaysian waters. Security forces urged all shippers to ensure Radio Channel 16 is installed on their communications equipment and that their automatic identification system is turned on to assist in any rescue efforts.
PGI Analysis: The attempted attack marks the latest incident in the Sulu and Celebes seas, which have experienced an uptick in piracy in recent months, including repeated hostage-takings by Philippines-based Islamist militants. The majority of attacks have clustered off northeast Sabah province and around the Sulu Archipelago. Both successful and attempted kidnap for ransom attacks in the region have persisted, despite repeated proposals for joint patrols between the Philippines, Indonesia and Malaysia.
West Africa
Nigeria: Pirates attempt to board merchant vessel off Bonny Island
10 March
An unspecified number of pirates on a speedboat attempted to board a merchant vessel at 0530 hrs local time off the coast of Bonny Island. Seeing the speedboat, the captain ordered evasive manoeuvres and increased speed, prompting the pirates to abort the attack.
Nigeria: Update: Gunmen attack bulk carrier off Bayelsa
8 March
Six to seven gunmen on board a skiff chased and attempted to board a Liberia-flagged bulk carrier at 0940 hrs local time 105 nm off Bayelsa, forcing the bulk carrier to increase speed and crew to secure themselves in the citadel. The pirates opened fire on the vessel during the chase, although the vessel was reported safe. It continued its transit when the gunmen aborted their approach after 10 minutes, as they were unable to board due to the counter-piracy measures.
PGI Analysis: The incidents are the latest in a series of kidnappings targeting commercial vessels off Nigeria. Nigerian pirates are often heavily armed and quick to use force in a bid to board vessels and kidnap crew members. The attacks underscore the need for heightened vigilance off Nigeria so vessels can enact preventive piracy measures to block assailants from boarding vessels, thus decreasing the risk of a successful kidnapping.
Nigeria: Assailants board merchant vessel in Niger Delta
7 March
An unspecified number of assailants boarded an anchored merchant vessel a creek south of Onne in the Niger Delta at 0620 hrs local time. There were no initial reports on whether anything was stolen from the ship and the perpetrators were reported to have left the vessel.
PGI Analysis: Criminality targeting vessels, including theft, is regularly reported in the Niger Delta. The report comes after the navy commenced "Operation Rivers Sweep" in January 2017, deploying troops around Onne to target illegal oil refining and oil theft in the region. Criminal groups use the creeks to hide out from security forces, as their geography makes it easy for assailants to evade capture.
Select Maritime News
Australia: Shipping container leaks acid at Melbourne port
10 March
A shipping container leaked hydrochloric acid into the dock at the Port of Melbourne. A specialist crew from the Melbourne Fire Brigade installed an inflatable device to prevent further fluid and vapour leakage. The securing of the container's 20,000 litres of acid is expected to cause delays at the container port.
Bangladesh: Customs officials suspect international crime ring active in Chittagong port
8 March
Bangladesh Customs Intelligence said an intercontinental crime ring was likely active in Chittagong port. The statement came after customs officials seized liquid cocaine laced in sunflower oil and a large cache of counterfeit Indian rupees. In recent days, authorities confiscated 12 containers of smuggled liquor and cigarettes at Chittagong port. Authorities have ordered increased scrutiny of goods coming from Singapore and Dubai ports.
China: Beijing expands marine corps by 400 percent
13 March
The Chinese government announced it plans to increase the number of marine corps personnel from 20,000 to 100,000 in the coming years, indicating a strong focus of the Chinese military reforms on the Navy, amid China's multiple jurisdictional challenges in the East and South China Seas. The expanded corps come as part of President Xi Jinping's landmark military reforms, which plan to cut the land Army by 300,000 personnel. The authorities also said the expansion of the Navy's capabilities are prompted by China's new ports in Pakistan and Djibouti.
China: Beijing writes first draft of South China Sea code of conduct
8 March
Chinese foreign minister Wang Yi has told reporters that a first draft of a code of conduct for the disputed South China Sea has been written. He said that China and the 10 ASEAN countries are "satisfied" with the document, though Wang then criticised the US for still wanting to "stir up trouble" in the disputed waters through its navy's freedom of navigation operations. China's policy of constructing military infrastructure on disputed islands in the Spratly and Paracel island chains has greatly increased tensions in the region in recent years, and the ASEAN countries have called for measures to avoid conflict between naval forces in the future.
Georgia: Tbilisi offers NATO Black Sea base at Poti
9 March
Brigadier General Vladimir Chachibaia, Georgia's chief of general staff, stated that NATO could build a base near the Georgian port city of Poti in its bid to enhance its capabilities in the Black Sea. Although the statement constitutes no formal offer of lease, the announcement comes a week after the chairman of the NATO Military Committee, General Petr Pavel, visited Tbilisi. Poti was occupied by Russian forces during the August 2008 war between Russia and Georgia. The Black Sea became a contested area between NATO and Russia after the latter annexed Crimea, where it has a major naval base, in 2014.
Greece: Authorities report 75 migrant arrivals in Aegean
8 March
The Greek Coast Guard announced that 75 migrants arrived on several Greek islands between 6-8 March. Authorities stated that 13 migrants arrived on Lesvos, 21 on Chios, and 41 on Samos. A total of 8,780 asylum-seekers are reportedly stranded on the Greek islands, according to official data.
Indonesia: Navy seizes two Malaysia-flagged vessels in Malacca Strait
13 March
The Indonesian Navy arrested two Malaysian-flagged vessels that were allegedly illegally fishing in the Strait of Malacca. The naval authorities based in Belawan, North Sumatra, said 10 Myanmarese crew were arrested after the vessels – KHF 1785 and FKPB 1781 – were caught using trawls in Indonesian waters.
Indonesia: Jakarta makes claims to 111 outer islands
12 March
Maritime Affairs and Fisheries Minister Susi Pudjuastuti has proclaimed Indonesia's sovereignty over 111 outer islands, some of which had not previously been claimed by Jakarta. The declaration marks an update to Presidential Decree No. 6/2017 in which President Joko Widodo revised a 2005 decree that only named 92 outer islands. These islands are considered by Indonesia to be part of the Riau Islands and Bali provinces, and could prompt disputes with Malaysia and Singapore. Indonesia's claims to the Riau islands have also prompted a dispute with China since 2016.
Libya: Oil output falls after clashes force ports to shut
7 March
Libya's crude output dropped from 700,000 barrels per day (bpd) to 650,000 in recent days, after clashes forced the oil ports of Es Sider and Ras Lanuf to shut down. A board member of Libya's National Oil Corporation said crude shipments from the ports have been suspended until the security situation improves and workers can be returned to the facilities. The conflict threatens to undermine a surge in Libya's oil production, which had almost doubled in February compared to the previous year.
Mexico: Dispute over sugar exports leaves boat stranded at Quintana Roo port
9 March
A ship loaded with up to 30,000 tonnes of sugar was stranded at a port in Quintana Roo amid a long-standing dispute between Mexico and the US over sugar exports. The vessel was stuck at port after Mexico cancelled permits to export sugar to the US earlier in March, in order to avoid reaching seasonal export limits under trade accords between the two countries. Both countries were in talks to renegotiate the deals, but they ended after former US President Barack Obama left office in January.
Philippines: Defence minister suspicious of Chinese naval activities in disputed waters
9 March
Philippine Defence Secretary Delfin Lorenzana has said he is "disturbed" by survey missions being conducted by Chinese ships deep inside the Philippine 200 nm exclusive economic zone. Lorenzana has said there is a "red line" on any Chinese activities at Scarborough Shoal, where there are believed to be large reserves of oil and gas. The comments come after a Chinese naval ship was detected some 112 km off the Philippines' western coast. Satellite imagery has also shown Beijing is continuing its military fortification of disputed islands in the Spratly chain. President Rodrigo Duterte has attempted to find diplomatic solutions to the ongoing dispute with China since he came to power in June 2016.
Sri Lanka: Navy reportedly kills Indian fisherman
8 March
Officials from the Rameswaram fisheries department in the southern Indian state of Tamil Nadu accused the Sri Lankan navy of firing on fishermen, killing one and wounding another. The officials claimed that the navy did not fire any warning shots. The incident sparked an impromptu protest by fishermen from the Thangachimadam coastal hamlet, who gathered in front of the hospital where the victims were taken, to denounce the Sri Lankan navy. India and Sri Lanka share a disputed maritime boundary and fishermen from either side are routinely arrested, although firing by security personnel is rare.
Vietnam: Hanoi demands Beijing stop cruises in disputed waters
13 March
The Vietnamese government has demanded China stop sending cruise ships to disputed waters in the South China Sea, amid long-standing jurisdictional disputes in the Paracel Islands area. The call comes after a Chinese cruise ship carrying 300 tourists visited the islands in early March. China has launched cruise voyages to the disputed waters since 2013 under the Hainan Strait Shipping Company, as Beijing considers the Paracel islands to be part of Hainan province.
Source: Protection Vessels International Ltd