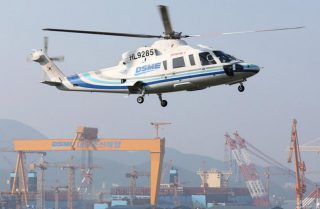 The creditors of financially troubled South Korean shipbuilder Daewoo Shipbuilding & Marine Engineering (DSME) have unveiled a new restructuring plan for the company, which includes KRW 2.9 trillion (USD 2.6 billion) of fresh funds.
Namely, Korea Development Bank (KDB) and Export-Import Bank of Korea (KEXIM) have devised a restructuring plan which sets out three key principles, that debt restructuring should come first, financial assistance should follow later, and that all stakeholders should bear a burden of losses.
The state lenders said they would inject fresh funds of KRW 2.9 trillion (USD 2.6 billion) only in return for stakeholders' agreement on debt restructuring and DSME's intensive self-rescue efforts.
If stakeholders fail to agree on voluntary debt restructuring, DSME would turn to an alternative solution of so-called 'Pre-packaged Plan' (P-Plan) with creditors' consent.
Under the P-Plan, creditors are required to pre-arrange and submit a rescue plan in advance to a company's filing for court receivership, and then a court would force a swift debt restructuring so that creditors can inject fresh capital in accordance with their plan for rehabilitation.
"If the above plans are faithfully implemented, DSME's financial structure is expected to improve with its debt-to-equity ratio below 250% and a borrowing of less than KRW 2 trillion," FMC added.
Despite the earlier efforts made by the DSME's lenders to financially support the company, conditions surrounding the shipbuilder continuously deteriorated with a deepening slump in the industry and a sharp fall in new orders.
Although KDB and KEXIM revealed a KRW 4.2 trillion rescue package for DMSE in October 2015, while the company has been making its self-rescue efforts including workforce reduction and asset sales, the shipbuilder suffered a net loss of KRW 2.7 trillion last year as its debt ratio soared to 2,732%.
The company now faces an imminent risk of liquidity shortage as it has to pay off KRW 440 billion due in April out of KRW 940 billion debt due this year.
"If DSME goes bankrupt, it would cause huge losses not only to the shipbuilding industry itself but also to the Korean economy as a whole, given its importance as the world's top-class shipbuilder as well as its role as a powerful job creator in the domestic economy," South Korea's Financial services Commission (FMC) said.
DSME had an order backlog of 114 vessels worth USD 34 billion as of the end of 2016. However, new orders last year amounted to mere USD 1.54 billion that fell far short of its previous estimate of USD 11.5 billion.
According to auditors' estimate, DSME could face a capital shortage of up to KRW 5.1 trillion over the next two years under a worst case scenario, FMC informed.