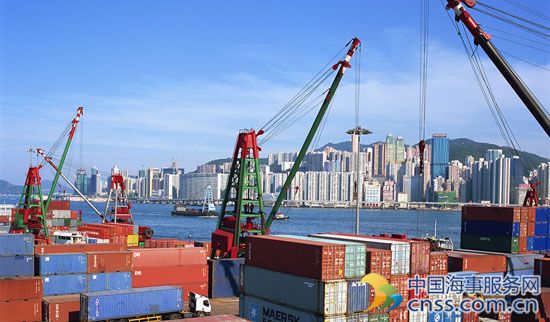 The Korean government can hardly win rationale and public support in its proposal for another multibillion-dollar bailout package for Daewoo Shipbuilding & Marine Engineering Co. (DSME) when it cannot even agree on the simple estimate of economic toll from the shipbuilder's collapse, industry watchers said.
The Financial Services Commission (FSC) and the shipbuilder's main creditor Korea Development Bank (KDB) argue strongly for a near $6 billion rescue program that includes fresh loan of 2.9 trillion won and swap in its existing debt into equity as well as haircut and rescheduling from private lenders and bondholders by warning the economy would have to shoulder losses worth 59 trillion won ($53 billion) if the shipbuilder is left to go under. But the Ministry of Trade, Industry, and Energy overseeing the industry affairs give much less pessimistic figure of 17.6 trillion won.
The Ministry of Strategy and Finance stepped into mediate, arguing that the financial authorities gave a figure of the worst scenario under which DSME's main Okpo dockyard closes down after the shipbuilder files for bankruptcy. The industry ministry came to the less dramatic figure because it is hopeful for a turnaround through creditors' prearranged package.
The 59 trillion won figure includes 32.2 trillion won that went into the vessels under construction as of the end of last year, 21.2 trillion won unsecured financial liabilities, 2.8 trillion won from job losses and 2.8 trillion won in damages by related businesses.
Last Thursday, the KDB and Export-Import Bank of Korea (Korea Eximbank) announced a new bailout package for DSME that would include fresh loans of 2.9 trillion won and restructuring on existing 3.8 trillion won debt. The plan is contingent on private debt-holders' agreement to share the burden. If they refuse to go along with it, the shipbuilder would be placed under court-led prepackaged program, which would expedite debt write-off and allow fresh funding to help a company to avoid bankruptcy.
The trade ministry's estimation of 17 trillion won was made on the assumption that DSME would be saved through prepackaged arrangement. A senior official from the shipbuilding industry said STX Offshore & Shipbuilding Co. under court receivership had been cancelled 10 out of 55 orders. He said the financial authorities were exaggerating by saying 32 trillion won worth ships could be dumped because clients would call off their contracts with a bankrupt builder.
"Given the case of STX, the financial authorities' estimation of 59 trillion won in loss is too much," said an official from the shipbuilding industry. "There won't be many cancellations as some of the orders are charter deals," he added.
Source: Pulse