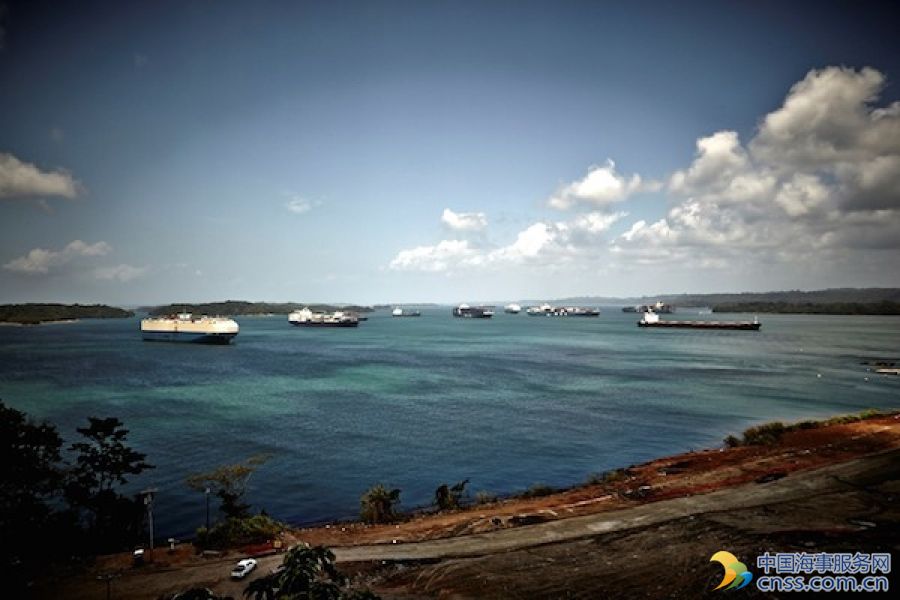 To many market watchers, it seems a foregone conclusion that OPEC and its 11 non-OPEC partners will have to extend their production cut agreement past its June expiry if there is to be a realistic hope of drawing down inventories to their five-year average in 2017.
Politically, however, a deal to prolong the 1.8 million b/d in combined OPEC and non-OPEC cuts is not so straightforward.
Faced with a market that has significant doubts over the effectiveness of the output cuts, but with few options to impress with confidence, members of the producer coalition's monitoring committee on Sunday gamely announced they would keep observing supply and demand fundamentals for another month.
Only then, after the committee meets again in late April — exact date and venue still to be announced — might a recommendation on a path forward, including a potential extension of the deal, emerge. The deal will officially be up for review at OPEC's next ministerial meeting May 25 in Vienna.
"OPEC has to choose between higher prices or market share," said Kamel al-Hamari, an independent oil analyst in Kuwait.
Kuwaiti oil minister, Essam al-Marzouq, acknowledged as much, telling reporters at Sunday's committee meeting that "with any increase in oil prices, there will be an increase in shale [production]."
Traders have taken that reality to heart, as oil prices have given up much of their gains since the OPEC/non-OPEC coalition announced late last year their deal to cut a combined 1.8 million b/d in supply.
But in preaching for patience — and another month's worth of market data — the monitoring committee said there was reason for bullish optimism.
OPEC Secretary General Mohammed Barkindo noted that while OECD stocks are 282 million barrels above the five-year average, "outside the US, the global trend of destocking has been broadly on track."
Marzouq, who chairs the committee, reminded reporters that the first and second quarters of the year typically have the lowest demand, explaining why stocks have remained stubbornly high.
"The driving season will start in the third quarter," he said. "We expect the stock overhang to be withdrawn starting from the third quarter; hopefully by the end of the year we should see a rebalancing of the market."
FALIH ABSENT FROM MEETING
But just as there is reason to keep the faith, another month could also bring more bearish tidings.
Beyond surprises to the upside in US shale volumes or to the downside in global demand, either of which would prolong the market malaise, it remains to be seen whether output cuts pledged by non-compliant members will materialize.
The committee, composed of Kuwait, Algeria, Venezuela, Russia and Oman, pegged compliance among the OPEC members with quotas under the deal at 106%, but that is driven largely by Saudi Arabia, which has cut far below its requirement, helping cover for what its energy minister, Khalid al-Falih, has pointedly called "free riders."
Compliance among the 11 non-OPEC members is far less, with reports estimating it at around 60%. The committee did not provide a country-by-country breakdown of compliance, only saying that combined OPEC/non-OPEC conformity with the deal was 94%.
"I think before members start talking about an extension they should focus on delivering the promises of this agreement," said Yasser Elguindi, an analyst with Medley Global Advisors.
Falih's absence from Sunday's meeting was an unexpected twist, since Marzouq earlier this month had said that the Saudi minister, who holds OPEC's rotating presidency and had attended the first committee meeting in January, would be participating.
Instead of Falih, Saudi Arabia sent to the meeting its OPEC governor, Adeeb al-Aama, who did not speak with reporters. Falih has been more circumspect about the need to extend the cuts and likely will be a linchpin in any policy decision, given Saudi Arabia's status as OPEC's largest producer.
Some of the deal's most non-compliant members — Iraq, the UAE and Kazakhstan — were invited to Sunday's meeting to explain their output levels.
Kazakhstan did not show up, but both UAE Minister Suhail al-Mazrouei and Iraqi Minister Jabbar al-Luaibi pledged that cuts in the coming months would cause their countries' output to fall further than their required reductions.
Russian Minister Alexander Novak, for his part, said his country would be in full compliance with its cut commitment of 300,000 b/d by the end of April from 185,000 b/d currently.
EXTENSION DEBATED
The deal, which went into force January 1, calls for OPEC to cut some 1.2 million b/d from October levels and freeze production around 32.5 million b/d, while 11 non-OPEC producers have committed to a combined cut of 558,000 b/d.
Falih notwithstanding, consensus appears to be growing among the deal's ministers that an extension would be desirable.
Marzouq had said earlier this month the deal should be extended to help stabilize the market, while the Omani oil minister, Mohammed al-Rumhy, told reporters Sunday that the deal should continue "until the end of the year."
An early draft of the meeting communique, circulated among reporters, said the committee was recommending a six-month extension of the deal.
But the final communique did not include that recommendation and instead said the committee would ask OPEC's analysts to monitor market fundamentals for the next month and issue its opinion on an extension in April.
Marzouq said afterward that it was not the committee's place just yet to make any calls on the deal.
"Any country has the freedom to say whether they do support or they don't support; unless we have conformity from everybody we cannot go ahead with extension of the deal anyway," he said.
Novak has avoided being drawn on Russia's position regarding an extension, saying it is too early to fully analyze the impact of the agreement.
Its survival past June — and healthier market balances from producers' perspective — will depend on how many members can reconcile their positions by May 25 on how far they are prepared to cut and what they hope to gain.
Taking another month to review data and then decide on a recommendation may be the best that the group can do at this stage.
"It could very well be that May will be too soon to whip out the 'mission accomplished' banners for OPEC and that an extension will be needed," Elguindi said. "Certainly some members are creating those expectations, but a lot can happen over the next eight weeks."
Source: Platts