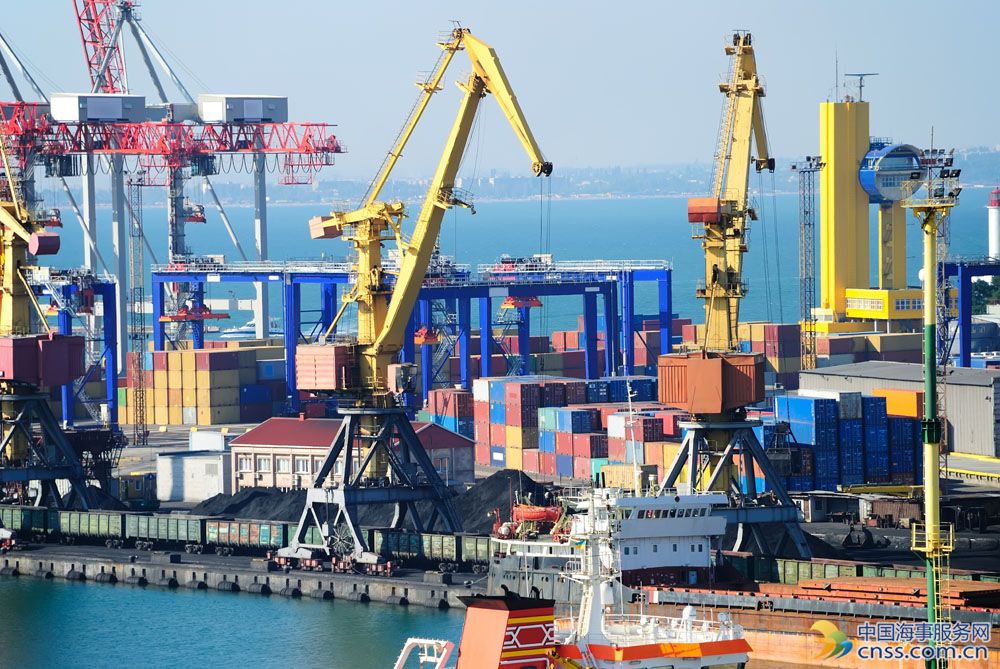 Shipments from Pakistan's deepsea port of Gwadar in Baluchistan province have started and as both inbound and outbound trade picks up in the medium term, will provide a filip to the shipping industry by creating more demand for container boxes and ships, a senior diplomat said.
"The first few shipments [for export] have already left the country and work is carrying on very vigorously to carry forward the project," Pakistan's High Commissioner to Singapore Nasrullah Khan said in an address to the Institute of South Asian Studies, a regional think tank.
The startup of Gwadar port is significant because it is pivotal to the proposed China-Pakistan Economic Corridor or CPEC, under which more than $55 billion worth of economic projects will be undertaken, encompassing power generation, roads, railways, ports and manufacturing industries.
It is at Gwadar that the "maritime silk and land silk roads will meet," Khan said. "As trade picks up, naturally more ships will be required to trade and this will boost shipbuilding activity" and boost earnings of shipping companies, he added.
The global container shipping industry is currently grappling with challenging economic conditions, with many shipyards in China and South Korea struggling to survive, and any new major shipping route could provide an avenue for more trade and shipbuilding. The container freight sector is also under pressure.
The World Container Index assessed by Drewry Maritime Research, a composite of container freight rates on eight major routes to or from the US, Europe and Asia, fell almost 3% week on week to $1350.61/40 feet container as of March 23. The year-to-date average is $1,610/40 feet container, which is below the five-year average of $1,693/40 feet container.
Gwadar is located on the Arabian Sea, more than 530 km from the port city of Karachi and 120 km from Pakistan's border with Iran.
"On one hand Gwadar provides an outlet to China for shipping out its goods and on the other it helps vitalize the entire economy of Pakistan," Khan said. The 2,000 km CPEC significantly reduces distances for China to ship its goods worldwide. The route through Gwadar offers China its shortest trading route to the Middle East, Africa and to most countries in the West.
Shipping analysts say that while this will boost volumes for export from China and Pakistan, for shorter routes it will also translate into lower-ton mile demand and a quicker turnaround of ships for their next voyage, adding to the overall supply of tonnage and thus capping gains for owners.
Ton-mile demand is calculated by multiplying the volume of cargo moved in metric tons by distance traveled in miles. It indicates the average distance a ship covers to deliver every ton of cargo. Covering a longer distance implies diminished availability of ships even if the total size of fleet remains the same, or conversely it offsets the increase in supply of tonnage.
There have also been grave concerns over security of the Gwadar and CPEC project due to the looming threat of terrorism and regular such attacks in Pakistan. Local politicians in Pakistan have raised questions over the level of benefits that will accrue to Pakistan in what is largely a China-centric project, but Khan is unfazed and optimistic.
"The project is a game changer in every way; political, economic and regional. We are not going to be deterred and it is being implemented vigorously," he said.
"Whenever a huge economic development plan is implemented, there is always controversy but we have literally crossed the hump," he said, adding that the economic effects of the CPEC corridor and trade via Gwadar port have all been discussed with the chief ministers of the four provinces of Pakistan.
"Everyone has been assured and reassured that they will be treated even-handedly," he said.
Khan said countries other than China and Pakistan can also benefit from trade through CPEC and Gwadar. It is a project of great regional connectivity and many countries will be interested, he said.
"State policies are relative and can be evolved while infrastructure on the ground is an absolute fact," Khan said, adding South Asia as a region was deficit in infrastructure.
Once the CPEC project is complete, there will be scope for countries such as Singapore to invest in Pakistan and export finished goods to other parts of the world, Khan said.
He cited the example of the Turkmenistan-Afghanistan-Pakistan-India or TAPI gas pipeline as a landmark project and an example of regional connectivity on which work has started.
"Very good progress has been made on that score," he noted.
Source: Platts