Dagmar Nelissen, Senior researcher and consultant at CE Delft, will present the full findings of the EU DG Clima commissioned study 'Analysis of market potentials and market barriers for wind propulsion technologies for ships', at the Natural Propulsion Seminar, 11 April in Den Helder, Netherlands.
CE Delft, together with Tyndall Centre, Fraunhofer ISI, and Chalmers University carried out this important study that analyses, on the one hand, the reduction and market potential of different wind propulsion technologies together with the associated economic effects and, on the other hand, the barriers to the development and uptake of wind propulsion technologies. It also proposes actions that the different stakeholders can take to overcome these barriers and help realise the development potential of the sector. It's headline statement reads: 'In 2030, the market potential could amount to around 3,700–10,700 installed systems on bulkers and tankers, associated with approximately 3.5–7.5 Mt CO2 savings and 6,500–8,000 direct and 8,500–10,000 indirect jobs.'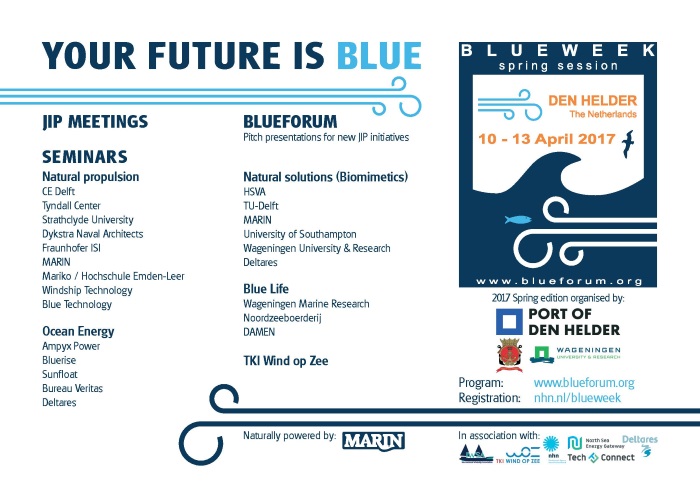 Nelissen adds, "There are a whole range of actions that the different stakeholders, including the European Commission, can take to overcome the barriers to the development and uptake of wind propulsion technologies. The development of a standardised method to assess the technologies is thereby pivotal."
CE Delft has carried out numerous studies on climate policy for maritime shipping, commissioned by national and international government agencies and by organisations like the IMO and the European Commission.
The Natural Propulsion seminar will be chaired this year by Gavin Allwright, the Secretary General of the International Windship Association (IWSA) and will feature additional expert speakers from MARIN, Strathclyde and Manchester Universities, Fraunhofer ISI and Dykstra Naval Architects among others, discussing in detail many of the issues and project developments highlighted in the report.
The seminar is held as part of BlueWeek, 10-13 April, which is an independent, dedicated and free event hosted by the Maritime Research Institute of the Netherlands (MARIN) in association with the International Windship Association (IWSA), where the industry, academics and institutions can come together to discuss the latest R&D initiatives, regulations and projects. The schedule also includes seminars on the challenges and innovative solutions for offshore wind and blue technology at sea.
Full Report
Source: CE Delft