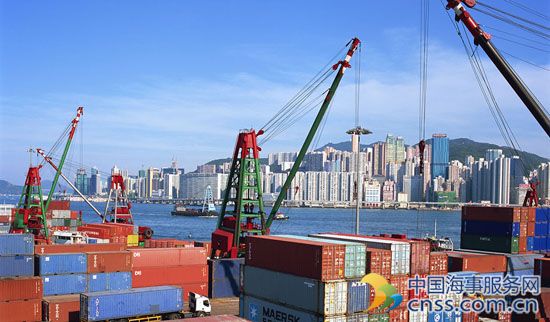 As the marine industry gears up for stricter environmental regulations, particularly the upcoming 2020 global sulfur cap, attention turned once again to prospects for LNG as a marine fuel, with attendees of an LNG bunkering symposium in Japan assessing the merits and impediments in its uptake.
Most LNG has no detectable sulfur, and LNG-fueled vessels' emission of particles and nitrogen oxide are considerably lower than that of vessels using other marine fuels.
"I believe this momentum [for LNG-fueled vessels] is set to increase in the coming years," Michael Chia Hock Chye, managing director of marine and technology at Singapore's Keppel Offshore & Marine, said at the event.
As of January 24, 99 LNG-fueled vessels operated globally, with 93 more in the order book and approximately 70 "LNG-ready" vessels on order, according to DNV-GL data shared at the event by a panelist.
"These statistics are encouraging, as they show that ship-owners are beginning to adopt, or are considering adopting, LNG as their preferred fuel. As you know, it has been a chicken-and-egg situation, [with people pondering] which comes first, LNG ships or LNG bunkering [facilities]," he said.
As ports in Europe and the US are embracing LNG as a marine fuel, Asian ports too are doing the same.
Japan, for its part, has already done a feasibility study for the development of an LNG-bunkering hub at Yokohama port, located on the Pacific side.
Last year, the Maritime and Port Authority of Singapore awarded two LNG bunker supplier licenses: to Pavilion Gas Pte Ltd. and a joint proposal of Keppel Offshore and BG Group plc. "MPA will work with the two license holders to develop the necessary infrastructure for them to begin supplying LNG bunker to vessels in the Port of Singapore by early-2017," the statutory board said in a statement in January 2016.
In October 2016, MPA and Singapore LNG Corp. Pte Ltd. signed a memorandum of understanding to collaborate on an interim truck-loading facility, which will be used for LNG bunkering.
According to Keppel Offshore's Michael Chia, Singapore's LNG bunker demand could vary from around 3 million mt/year, from a base-case assumption whereby 11% of the Singapore bunker market converts to LNG by 2030, to well over 4 million mt/year, should as high as 15% of the market switch to LNG bunkers by then.
However, he cautioned that these statistics would ultimately depend on how ship-owners and operators react to the 2020 global sulfur cap in terms of compliance. The economics of LNG pricing versus the cost of other 0.5%-sulfur-compliant alternatives will also shape their decision, he added.
SHIPOWNERS DIVIDED
A number of options — HFO with scrubbers, gasoil, blended fuels and LNG — will be available to comply with the upcoming sulfur regulation, Tadaaki Naito, president of Japan's NYK Line said.
"We see LNG as a strong candidate," said Naito.
Some other Asian ship-owners and operators have also embraced LNG bunkering.
Malaysian tanker operator AET said on Monday that it would equip up to four Aframax newbuilds with the LNG dual fuel option. The 113,000-dwt vessels are to be delivered in the third quarter of next year, it said.
AET, part of the Malaysian energy shipping corporation MISC Berhad, "anticipates significant growth in the global fleet of LNG-fueled vessels having conducted its own LNG fueling feasibility study since 2015," it said in a statement.
Still, others are less optimistic about its future.
Denmark-headquartered Torm, for example, did not see LNG as an alternative, Martin Brodersen, head of the tanker owner's bunker department said at an industry event in Fujairah last week, adding that using LNG did not provide flexibility from a fueling perspective.
LNG bunkering is expected to rise from 0.5 million mt/year in 2016 to 16 million mt/year by 2025, Wood Mackenzie's research director for Asia refining, Sushant Gupta, had said at a media briefing in Singapore in February. This equates to an LNG penetration rate of only between 7% and 10% of the global bunker fuel demand by 2025, he had said then.
Apart from a lack of adequate LNG infrastructure, which requires large capital investments, lower internal rate of returns compared with scrubbers also pose a challenge, sources said.
Source: Platts