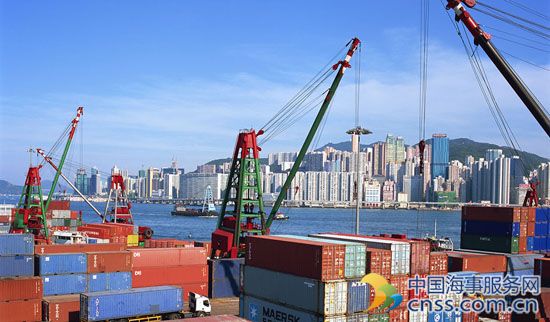 The Baltic Exchange's main sea freight index, tracking rates for ships carrying dry bulk commodities, registered its biggest one-day percentage fall in about two months, primarily on weaker rates for capesize bulk carriers.
The overall index, which factors in rates for capesize, panamax, supramax and handysize shipping vessels, fell for the fifth consecutive session on Wednesday.
The Baltic dry index fell 2.55 percent, or 32 points, to 1,223 points – its biggest daily percentage fall since Feb. 7.
The capesize index lost 153 points, or 6.42 percent, at 2,229 points.
Average daily earnings for capesizes, which typically transport 150,000-tonne cargoes such as iron ore and coal, fell $1,126 to $16,149 – lowest since mid-March.
Disruption in supplies at key Australian coal mines due to Cyclone Debbie likely pressured the capesize shipments. Australia is the world's biggest coking coal exporter.
Chinese coking coal futures jumped more than 8 percent to four-month highs on Wednesday amid worries that tighter supply could cripple exports of the steelmaking raw material.
"Landslides along the rail network to key ports could curtail exports significantly over the next month. The impact (of cyclone Debbie) will be felt the greatest in the coking coal market, although thermal coal doesn't escape unscathed," ANZ Bank commodity strategist Daniel Hynes said in a note.
The panamax index was down six points, or 0.44 percent, at 1,371 points.
Average daily earnings for panamaxes, which usually carry coal or grain cargoes of about 60,000 to 70,000 tonnes, were down $50 to $11,002.
The handysize index rose 1 point to 543 points.
Source: Reuters (Reporting by Swati Verma in Bengaluru; Editing by Saumyadeb Chakrabarty)