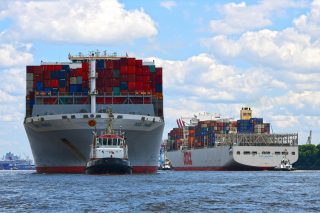 The Hamburg Port Authority (HPA) has completed deepening of the Vorhafen entry, creating more space for large containerships as well as for cruise ships.
The Vorhafen is the gate to the turnover areas in Steinwerder.
According to the HPA, the project has enabled big ships to maneuver in Tollerort region as tidal windows for deep-drafted vessels arriving at and departing from the Port of Hamburg have been optimized.
In addition, width restriction for cruise ships has been raised from 32.3 meters to 40 meters.
Jens Meier, Chief Executive Officer of the HPA, commented that the adjusted Vorhafen entry will result in ship traffic being more efficient and safe.