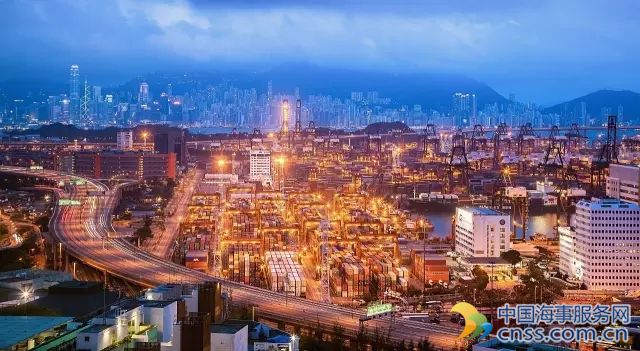 China could pour more than half a trillion dollars into its Belt and Road Initiative, and the push for greater global influence looks even more promising with U.S. President Donald Trump pulling back from engagement, according to Credit Suisse Group AG.
The plan could funnel investments worth $313 billion to $502 billion into 62 Belt-Road countries over the next five years, Hong Kong-based analyst Shen Hu wrote in a report Tuesday. In Africa, China may may make additional investments of as much as $79 billion in 13 countries, she said.
Most funds may flow into India, Russia, Indonesia, Iran, Egypt, the Philippines and Pakistan, Shen and other analysts said. They added that the biggest beneficiaries of the plan, which is designed to link China with its neighbors by road and sea, could be mid-size domestic construction and machinery companies and Asian infrastructure firms with close ties to the country's investment.
"Its future seems even more promising" as the White House pullback creates opportunities, Shen wrote. "China's overseas investment can be more significant for the world, with its growing influence and the U.S. administration potentially taking a more isolationist turn."
Chinese President Xi Jinping, who will convene a Belt and Road summit with 28 world leaders May 14-15 in Beijing, has embraced a new role as an advocate for free trade after Trump's election, working to boost China's role in global governance. Xi defended trade before the World Economic Forum in Davos this year, and Premier Li Keqiang echoed the theme in an essay for Bloomberg Businessweek, saying China will champion economic openness and trade.
The analysts estimated the size of the initiative, which they expect will last at least five years but likely as long as a decade, by scoring demand and supply factors, focusing on infrastructure. China may give certain countries preferential treatment to serve its own interests, such as bilateral relations, resources demand and the soundness of investment, they said.
The analysts included a caveat, adding that due to the uncertainties of the initiative, "there's not much meaningful discussion about how large the initiative could really be."
Chinese shares that could benefit include construction machinery producer Sany Heavy Industry Co., Sinotruk Hong Kong Ltd., a unit of China's first maker of heavy trucks, China Communications Construction Co., and Zoomlion Heavy Industry Science and Technology Co., the analysts said. They also cited Malaysian civil engineering company Gamuda Bhd, Indonesian state construction company PT Wijaya Karya, and Pakistan's Lucky Cement Ltd.
China has invested more than $50 billion in Belt and Road countries since Xi introduced the initiative in 2013, according to a report by the official Xinhua News Agency. Chinese businesses have built 56 economic and trade zones in the countries, generating nearly $1.1 billion in tax revenue, Xinhua said.
Using local currencies instead of dollars or other major currencies for Belt and Road investments will help ensure financial stability in those nations and reduce risk from exchange-rate fluctuations, People's Bank of China Governor Zhou Xiaochuan said Wednesday in an article published in the central bank's biweekly magazine China Finance.
Source: Bloomberg