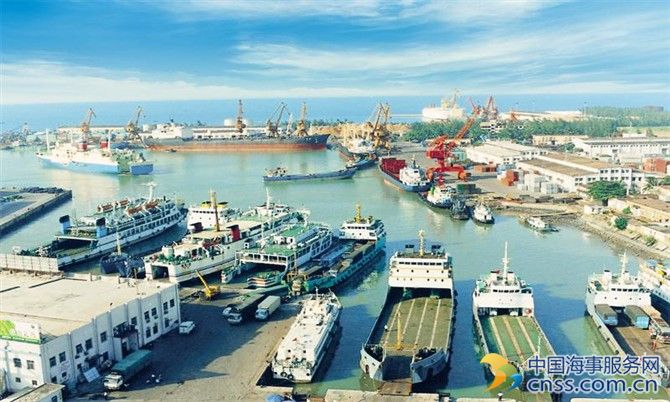 China's success in making significant reductions in coal and steel capacity last year was based on picking "low-hanging fruit" by closing mines and factories that were already idle and cutting working days. It will be harder to hit the capacity reduction targets set for 2017, and the Chinese coal and steel sectors are likely to remain oversupplied in the medium term, which will limit the upside in international prices, says Fitch Ratings.
The Chinese government beat its targets for capacity reductions in 2016, eliminating 290 million tonnes of coal capacity and 65 million tonnes of steel capacity. These efforts, along with a recovery in Chinese property and infrastructure investment, helped to support a recovery in international coal and steel prices last year.
Smaller capacity cuts are being targeted in 2017 – at 150 million tonnes for coal and 50 million tonnes for steel – but they look difficult to achieve. Almost all of the capacity that the government aims to eliminate this year is actively producing, and closing these plants would eliminate hundreds of thousands of jobs. That was also the case in 2016, but corporates and local governments used up much of their scope to redeploy individuals to vacant roles in other areas and sectors.
Moreover, the incentive for companies to voluntarily close mines and factories has weakened as prices have recovered and profitability has improved. Low prices in 2015 and early 2016 encouraged the closure of high-cost operations that were making deep losses.
Debt-for-equity swaps have also reduced the financial pressure for some state-owned enterprises to close capacity that is still unprofitable. Of the 45 companies that have announced debt-for-equity swaps since guidelines were announced in October 2016, 15 are coal producers and eight are steel producers. Some of the proceeds from these swaps are being used by the parent companies to support "zombie" subsidiaries that continue to run loss-making mines and factories.
The government has also reversed its April 2016 decision to cut the working days for coal mines to 276, with the sector moving back to a 330-day working year in November 2016. The cut in working days was effective as coal production fell by 9.3% in 2016, although it may have gone too far as the country faced shortages of coal as winter heating demand kicked in. The government has indicated it will not be cutting working days again in 2017, although that might change if it sees a need to support prices.
Chinese policies will also continue to be the main driver of Asian thermal coal prices. The authorities are currently managing prices within a "Goldilocks zone" – not too low for miners, not too high for power generators. We expect this to result in the benchmark thermal coal price for Newcastle 6,000 kcal averaging USD70/Mt in 2017, up from USD66/Mt in 2016. However, limited Chinese capacity cuts and increased supply from elsewhere are likely to push the price back down to around USD65/Mt in 2018 and 2019.
We expect Chinese steel production to remain stable in 2017, which is likely to mean that exports stay at around 100 million tonnes, given that consumption is also likely to remain flat. This will exert downward pressure on global steel prices.
Source: Fitch Ratings